Archive for the 'Glee' Category
Posted by Sara on May 16, 2023
We were blessed with not just one new photoshoot last week, but two! In addition to the gorgeous new W Magazine photoshoot, Dianna also appeared on Bustle Magazine to promote Clock. The full article has been added to our press archives, and you can find the beautiful new photoshoot in our gallery! Find all links and previews below.
Dianna Agron is running late — she's stuck on the subway. I have no problem believing this because I am on the exact same train a few cars away, as we learn when she sends me a heads-up text. My phone slowly receives a selfie of Agron waving through a grainy train window, face curtained by long light-brown hair, along with another message about how tickled she is that we're sharing a classic New York experience. And it's one we continue when we finally make it to The Odeon, the iconic Tribeca bistro. "It's been a staple since the 1980s, which is what I love about this place," she says in her lilting voice as we mull over the menu. "This is a place that was happening when I was born and didn't even know that it would be waiting for me when I moved to New York City." We get two dirty martinis and a plate of fries before gleefully cheering to being in our 30s. "I love this time, though," she adds.

Agron has been thinking a lot about her 30s, and not just because we're meeting up two weeks before her 37th birthday. Her new movie, Clock, out now on Hulu, is a sci-fi horror film that explores the immense societal pressures women, in particular those without children, face in that decade of their lives. But the film's messages about making your own choices also resonate within the arc of her career. Agron spent six seasons on the pop culture juggernaut that was Glee — and enduring the intense public scrutiny that came with it — before more recently finding acclaim with a string of indie movies like Shiva Baby and Novitiate. With Clock, Agron pushed herself again. There are big action scenes (hanging from cliffs, elbow-deep gore), as well as dark emotional depths (involving painful family secrets coming to life). "Collected experience really does add up," she says. "And I think that the life I've lived the last 10 years in some ways has been more magnificent and more challenging than my more formative years." | Read full interview in our press archives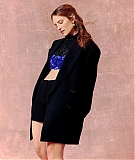 Posted by Sara on February 12, 2021
Hello Dianna fans! You might have noticed our site went offline for a few days, caused by a bad hack/virus which affected every part of our website. I had to clean every folder and every file to make sure the site was safe to be re-uploaded and published, which is why it unfortunately took me several days to have it all fixed. Everything should be in order now, but please don't hesitate to get in touch if you find any broken links or come across an error message. Both our gallery, video archive, press library & graphics archive have been been fixed, so you should once again have full access to all our Dianna content!
Right before the site crash, I uploaded another big batch of rare outtakes from one of Dianna's earliest Glee photoshoots! Check them out below. More updates are on the way, including some 2021 candids, The Laureate pics & articles, stay tuned.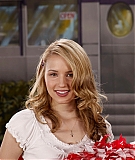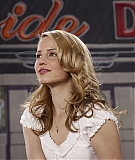 Posted by Sara on January 29, 2020
It's been a while since our last photoshoot update, so yesterday I updated our gallery with 18 super-rare – and stunning HQ – outtakes of Dianna from 2009! These were taken to promote Glee during the first season of the show, but were never officially used back when the show aired. We are extremely lucky to have these, especially in this quality – so I hope you'll all enjoy them! Big thanks goes to my friends Mike and Allison for helping us get these.
The outtakes are exclusive to Dianna Agron Heaven, so please do not re-post them anywhere else without our permission, but feel free to share the album links with other fans. I will be sharing more outtakes from each of the three shoots over the next coming weeks, so keep checking back Dianna fans 🙂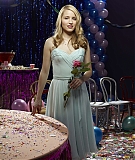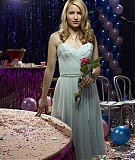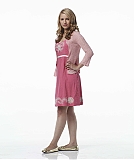 Posted by Sara on June 10, 2019
Over the last months, I have been searching pretty much the entire web for event photos of Dianna, in an attempt to expand our appearances section in the gallery. As a result, I now have more than 1000 new-old pics of our girl, many which are really rare! Since it's taking me a while to sort and add them all, I'll do them in batches by year – first up, 2009! This was a busy year for Dianna, with Glee promotion and signings from the beginning of the year and until the end. Below you can find a full list of the updated albums, but you can also browse the 2009 category by last additions here. Stay tuned for 2010 to 2018!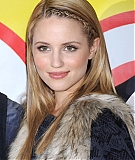 Posted by Sara on October 07, 2018
Hello Dianna fans! Today I started working on our Glee pages, which was until now the only career related project of Dianna's which didn't have its own page with information yet. Since this was the show that rocketed Dianna to fame, I wanted to make it a big section rather than just a page with information. Because of this, it's going to take me a while to complete all of it, but I've gotten quite a few pages up and running today. The section contains a show page, where you can learn about the background of the show, find information on the promotional work Dianna did for it, read quotes and trivia, find photos, videos and much more. I have also started a Quinn page (which will be extended a lot soon), where you can learn more about the character Dianna played. In addition to the Glee pages, you can now also read about the 3D Concert Movie and "The Glee Project", as both have been given their individual sub-pages.
The biggest update, however, is probably the episode guide. Since I've decided to collect detailed information on every episode (including typing up Dianna's lines and make icons from each – for this reason, our iconvault today has 100+ new additions), this will be a work-in-progress for some time. I have completed the first twelve episodes of the first season today, and I hope you'll find them interesting, as well as easy to navigate! The rest of the episodes will follow soon, and I will also extend the pages with more content in time. If there's anything you'd like to see, don't hesitate to email or tweet me a request!