Archive for the 'Dianna Agron Heaven' Category
Posted by Sara on March 15, 2023
Hello Dianna fans! As you can see, Dianna Agron Heaven has a brand new design today. Just as our first two looks, it was designed by my good friend (and extremely talented graphic designer) Nicole, and I really hope you'll all like it as much as I do! We decided to use Dianna's Shiva Baby premiere photoshoot pics, as they're among my favorites from the recent years.
We also have a new domain, diannaagron.net. Big thanks to my friend Emily for helping us get this! As those of you who follow us on twitter already know, we unfortunately lost our old domain recently (diannaagron.org). Our site will therefore only be available through the .net url from now on – spread the word to any Dianna fan you know! Since the change, our site has been filled with broken links and images, and the video archive, graphics section and press pages were lost. Our video archive is now up and running again, and we even think this new one is easier to browse! The press pages will have to be re-done completely, so I hope you'll stay patient with us while we get those done. I hope to have the graphics archive back up tomorrow.
Make sure to also check out the gallery for many new photos of Dianna from 2022 and 2023 events!
Posted by Sara on April 30, 2022
It our favorite angel's birthday today! We here at Dianna Agron Heaven want to wish Dianna a very happy birthday, hopefully spent with her loved ones. This previous year has really been an incredible one for her career wise, with Shiva Baby, The Laureate and As They Made Us all being great successes. We're very excited to see what the coming year will bring her, and we wish her all the best both professionally and personally! Thank you for being a great inspiration to us all Dianna, we really appreciate everything you do and all the happiness you spread around you.
To celebrate Dianna's birthday, we've updated our gallery with some rare outtakes from one of the portrait sessions Dianna did at the 2017 Toronto Film Festival! Only two photos were previously released from this shoot, both in black and white, but we've been fortunate enough to get a hold of colored versions of both – as well as several brand new shots. Enjoy!
Posted by Sara on February 09, 2022
Oh, how I've been dying to make this post – but finally, welcome back Dianna fans! Those of you who follow us on our twitter knows we were hacked again a while back, and I unfortunately lost huge parts of the website (our press archive, our video archives, quite a lot of graphics and all our layouts). I've finally managed to build back most, and re-coded our theme! I went for a dark look this time, which I hope you won't mind. We're still using the beautiful header my friend Nicole made us last year until Dianna does a new photoshoot, but everything else is different! I've also done a lot of work behind the scenes to make sure we won't get hacked again. Please let me know if you come across any errors!
To make up for the downtime, I've uploaded some gorgeous outtakes to our gallery! These are exclusive to Dianna Agron Heaven, so please do not re-publish them elsewhere without a credit back to us. I absolutely love these, it's always been one of my favorite Dianna looks. Our most dedicated visitors will probably notice that it's the look she wore on the Dior Poison Girl launch in New York back in 2017, and the portraits were taken sometime during/before/following the event. Enjoy!
Posted by Sara on February 12, 2021
Hello Dianna fans! You might have noticed our site went offline for a few days, caused by a bad hack/virus which affected every part of our website. I had to clean every folder and every file to make sure the site was safe to be re-uploaded and published, which is why it unfortunately took me several days to have it all fixed. Everything should be in order now, but please don't hesitate to get in touch if you find any broken links or come across an error message. Both our gallery, video archive, press library & graphics archive have been been fixed, so you should once again have full access to all our Dianna content!
Right before the site crash, I uploaded another big batch of rare outtakes from one of Dianna's earliest Glee photoshoots! Check them out below. More updates are on the way, including some 2021 candids, The Laureate pics & articles, stay tuned.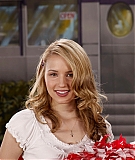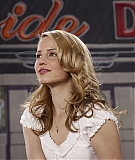 Posted by Sara on January 31, 2021
Hello Dianna fans! To celebrate the new year, I have put up a new layout here at Dianna Agron Heaven. Our site celebrated it's 2nd anniversary last fall, and since we've had the same look ever since the launch of the fansite I figured it was about time we had a change. The theme features Dianna's stunning "Romeo & Juliet" photoshoot by Damian Foxe, and our header was designed by the very talented Nicole. The theme customization is done by yours truly, but big thanks to my good friends Neide and Elise for their help. Our gallery, video archive, graphics archive and press library all have the new look, and I have also re-designed our main pages to match! I am still going through our sub-pages to make sure they all fit the new theme (there's 99 of them, so it'll take me a couple of hours!), but everything should be fixed by tonight.
If you're still seeing our old theme or graphics (or any pink or yellow sections), make sure to hard refresh both our site and gallery! I hope you'll all enjoy our new look, and don't hesitate to leave a comment with your thoughts below – I'd love to hear your opinions. Stay tuned for many "The Laureate" and "Shiva Baby" related updates coming up over the next days.
Posted by Sara on April 30, 2019
Today on April 30th, our Dianna celebrates her 33rd birthday, and Dianna Agron Heaven wants to wish her a very Happy Birthday! Dearest Dianna, I really hope that the year ahead will bring you everything you wish for, both on the career front and in your personal life. You have already accomplished so much at such a young age, and it has been a true joy to follow your career so far! I'm truly grateful to have a role model that is both as talented and genuine as you are. Your passion, kindness and talent inspire me every day, and I can't wait to continue following your career in the year to come!
To celebrate Dianna's big day, I have updated our gallery with several stunning and very exclusive outtakes from some of her old photoshoots! The majority of these are brand new and unseen, but a few are just high quality replacements of photoshoots that were previously only available in potato quality. I'm so excited to share these (as well as the previously added outtakes from each of these shoots) with you, and thought it would be a great way to celebrate Dianna's day. You can find links to each updated album below! I love every single one of these outtakes, and I hope that you will all enjoy them just as much.
If you'd like to wish Dianna a happy birthday, feel free to leave a comment in our comment section! While it's doubtful she'll visit the site, I'd love to hear your thoughts about our favorite to celebrate her on her big day. We will also be celebrating her over at twitter for those who'd like to join us and other fans!