Archive for the 'Gallery' Category
Posted by Sara on March 08, 2022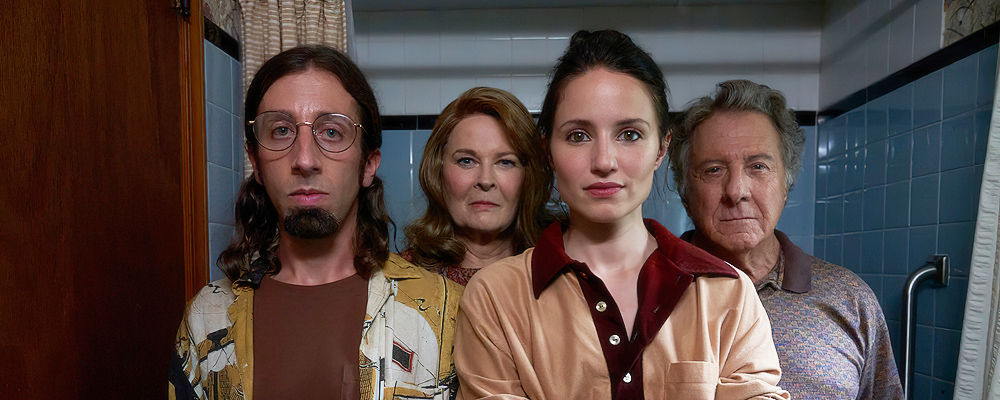 We have the first official trailer for Dianna's upcoming film As They Made Us! You can check it out below, along with an article about the film by USA Today. It looks really good, and thankfully we only have to wait another month before we can see it!
I have also updated our gallery with the first official still, promotional photo, film poster and several behind the scenes photos – big thanks to all our incredible followers on twitter who donated pics to us! And thanks once again to our friend Mike for some great enhancing work on several of the pics.
Mayim Bialik had no intention of directing a movie.

The "Big Bang Theory" star and "Jeopardy!" host began writing as a therapeutic exercise after her father, Barry, died in 2015. Seven years later, the result is "As They Made Us" (in theaters and on demand April 8), a mordantly funny family drama starring Dianna Agron ("Shiva Baby") and two-time Oscar winner Dustin Hoffman. The movie's trailer is premiering exclusively on usatoday.com.

"I consider the whole thing this wonderful accident," Bialik says. "There's a very specific year of mourning that we do in traditional Judaism. After that year, I felt an urge that I've never felt before to start putting down in writing a lot of my experiences and memories of grief. And literally, I ended up with a screenplay. I've never written one before."

"As They Made Us" follows the tightly wound Abigail (Agron), a newly divorced mother struggling to raise her two kids while looking after her father, Eugene (Hoffman), who suffers from a degenerative condition that makes it difficult for him to walk and move around. Even as Eugene's mind and body fail, his wife, Barbara (Candice Bergen), remains firmly in denial, and lashes out at doctors and caregivers.

Bialik's "Big Bang" co-star Simon Helberg plays Abigail's estranged brother Nathan, whom she tries to reconnect with before their dad's death. The film uses flashbacks to show how Eugene and Barbara's tempestuous marriage, combined with Nathan's teenage rebellion, led to the family's present-day dysfunction.

Bialik, 46, shot "As They Made Us" in New Jersey last summer. She caught up with USA TODAY to chat about what inspired the movie, reuniting with Helberg and whether she'll direct again. (Read the full interview with Mayim here)
Posted by Sara on March 08, 2022
What a weekend, Dianna nation! The 2022 Film Independent Spirit Awards were held in Santa Monica this Sunday (March 6, 2022), and it became a very succesful night for Dianna and her Shiva Baby team. The film won the John Cassavetes Award, an award given to the best feature made for under $500,000 (award is given to the writer, director, and producer of the film).
Dianna also presented the award for best editing, which confusingly seemed to be presented during a commercial break along with cinematography and best international film. If you want to read more about the controversial telecast decisions which elicited boos and confusion among the guests, Vanity Fair has a detailed piece over here. There you can also read about the other winners! For the fashion interested, Dianna wore a sparkly chocolate crop top and soaring stilettos, designed by Prada.
It's a commercial break so everyone got up to mingle… and then, unexpectedly, Dianna Agron came out to present Best Editing during the break. (Very Oscars.) The winner is Joi McMillon for ZOLA (source)
There's definitely not a lack of content from the night, as we have been blessed with almost 200 HQ photos from the event itself, a gorgeous portrait session and several videos! I have also made screen captures from all clips I could find, and added those to our gallery as well. You can find all the new video clips in our video archive, big thanks to our friend fellintodianna for the one of Dianna presenting (FYI – the red carpet video page contains two separate clips.)
Video links:
No videos found.
I have sorted the photos into different albums for easier viewing, and you can find all the links below the previews. If you'd rather simply browse all new additions, the event/photoshoot pics starts from this page and the screen captures from here. In total there's more than 700 new photos and screen caps added, and I hope to have even more in the coming days!
Posted by Sara on March 06, 2022
After almost a year, we finally have a new Dianna event! Utopia hosted a private celebration to celebrate Shiva Baby's Spirit Award nominations last night, and Dianna attended the party with her co-stars. They all looked incredible! Unfortunately we only have 4 high quality photos from the event so far (please let us know if you come across any!), but Julian Ungano has blessed us with several photoshoot-like behind the scenes shots from the day.
I know I promised last year not to make a habit of adding behind-the-scenes pics to our photoshoot section, but these are once again way too stunning not to be added… And thanks to our amazing friend Mike, we also have a colorized version of one of the photos which he kindly edited and shared with us! You can find links to all the beautiful new photos below. Enjoy, Dianna nation!
Posted by Sara on February 09, 2022
Oh, how I've been dying to make this post – but finally, welcome back Dianna fans! Those of you who follow us on our twitter knows we were hacked again a while back, and I unfortunately lost huge parts of the website (our press archive, our video archives, quite a lot of graphics and all our layouts). I've finally managed to build back most, and re-coded our theme! I went for a dark look this time, which I hope you won't mind. We're still using the beautiful header my friend Nicole made us last year until Dianna does a new photoshoot, but everything else is different! I've also done a lot of work behind the scenes to make sure we won't get hacked again. Please let me know if you come across any errors!
To make up for the downtime, I've uploaded some gorgeous outtakes to our gallery! These are exclusive to Dianna Agron Heaven, so please do not re-publish them elsewhere without a credit back to us. I absolutely love these, it's always been one of my favorite Dianna looks. Our most dedicated visitors will probably notice that it's the look she wore on the Dior Poison Girl launch in New York back in 2017, and the portraits were taken sometime during/before/following the event. Enjoy!
Posted by Sara on April 30, 2021
It's Dianna's 35th birthday today, which we will celebrate here at Dianna Agron Heaven with a big gallery update! Several additions have been added to the Public Appearances, Candids and Photoshoots sections, and more than +700 high quality photos have been added in total. You can find a list of the biggest updates below!
Dear Dianna – Happy Birthday! We're grateful for all the hard work you do, and all the light you bring to our lives with your talent and passion. It's been a true joy to follow your career all these years, and we can't wait to see what the coming year will bring for you. We hope your birthday will be a great one spent with all your loves ones, and that the year ahead brings you all you wish for. Thanks for being such an incredible role model to us all!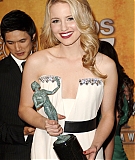 Posted by Sara on April 02, 2021
Just like at the New York premiere, several "behind the scenes" photos of Dianna were taken and shared on InstaGram once she was styled and ready for the premiere by the incredible Liza Voloshin. These are simply too stunning not to post! I promise I won't make it a habit of adding Behind the Scenes/Getting Ready photos to our photoshoots section, but when you see how stunning these are I doubt you can blame me… 😉 Also, big thanks to the incredible Mike for the photo enhancements!