Posted by Sara on March 08, 2022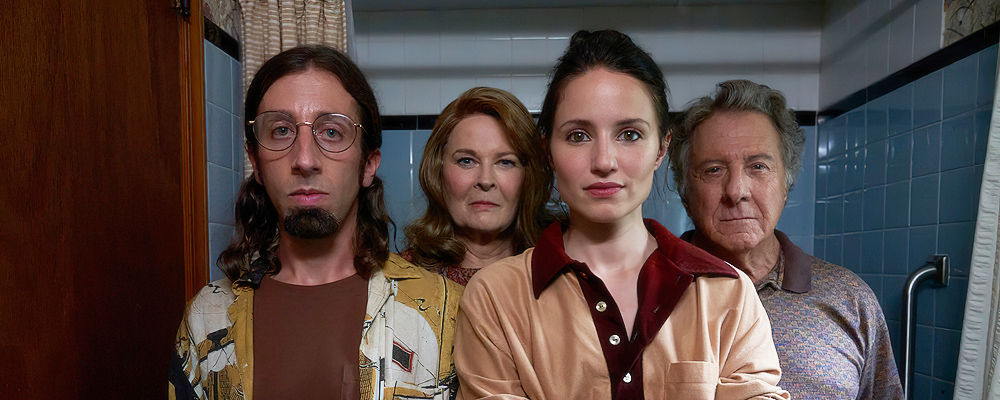 We have the first official trailer for Dianna's upcoming film As They Made Us! You can check it out below, along with an article about the film by USA Today. It looks really good, and thankfully we only have to wait another month before we can see it!
I have also updated our gallery with the first official still, promotional photo, film poster and several behind the scenes photos – big thanks to all our incredible followers on twitter who donated pics to us! And thanks once again to our friend Mike for some great enhancing work on several of the pics.
Mayim Bialik had no intention of directing a movie.

The "Big Bang Theory" star and "Jeopardy!" host began writing as a therapeutic exercise after her father, Barry, died in 2015. Seven years later, the result is "As They Made Us" (in theaters and on demand April 8), a mordantly funny family drama starring Dianna Agron ("Shiva Baby") and two-time Oscar winner Dustin Hoffman. The movie's trailer is premiering exclusively on usatoday.com.

"I consider the whole thing this wonderful accident," Bialik says. "There's a very specific year of mourning that we do in traditional Judaism. After that year, I felt an urge that I've never felt before to start putting down in writing a lot of my experiences and memories of grief. And literally, I ended up with a screenplay. I've never written one before."

"As They Made Us" follows the tightly wound Abigail (Agron), a newly divorced mother struggling to raise her two kids while looking after her father, Eugene (Hoffman), who suffers from a degenerative condition that makes it difficult for him to walk and move around. Even as Eugene's mind and body fail, his wife, Barbara (Candice Bergen), remains firmly in denial, and lashes out at doctors and caregivers.

Bialik's "Big Bang" co-star Simon Helberg plays Abigail's estranged brother Nathan, whom she tries to reconnect with before their dad's death. The film uses flashbacks to show how Eugene and Barbara's tempestuous marriage, combined with Nathan's teenage rebellion, led to the family's present-day dysfunction.

Bialik, 46, shot "As They Made Us" in New Jersey last summer. She caught up with USA TODAY to chat about what inspired the movie, reuniting with Helberg and whether she'll direct again. (Read the full interview with Mayim here)