Archive for the 'Appearances' Category
Posted by Sara on April 03, 2023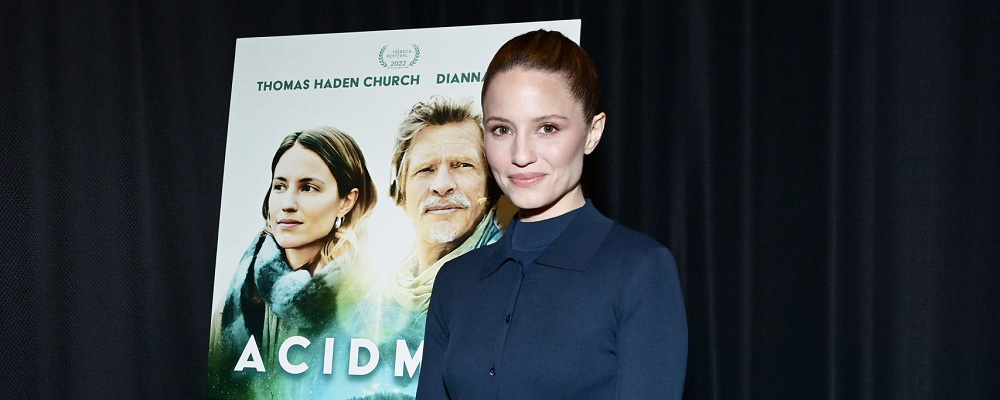 Last night, Dianna attended a special Q&A screening of her new film "Acidman" at Laemmle Monica Film Center in Santa Monica, California! Our gallery has been updated with all the photos I've been able to find so far, all beautiful HQ. Also in attendance were Logan Hall, Nate Pacyna, Steven Paul, Liz Cardenas, Alex Lehmann, Alan Pao and Jonathan Pickett.
Unfortunately, Brainstorm Media only acquired the US rights for the movie, which means it's currently only available for the US audience. For our lucky US-visitors, the film can be rented or bought on iTunes at this link.
Posted by Sara on March 17, 2023
Foundrae hosted a special dinner with Cleo Wade this Wednesday evening, celebrating women's strength. The dinner was a benefit for Pen America, an American nonprofit organization that stand at the intersection of literature and human rights to protect free expression! Dianna attended alongside Cleo Wade, Sade Lythcott, De'ara Balenger and many others, and our gallery has been updated with high quality photos from the event. Dianna looks gorgeous as usual!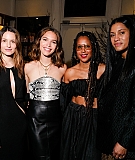 Posted by Sara on March 15, 2023
Following the Chanel show last week (check our previous post!), Dianna surprised us all by attending a second event on March 7. In addition to being a special guest for Chanel, she also attended the star-studded Miu Miu show! Her updated attire was courtesy of Miu Miu, and glam by @_vascofreitas_ and @aureliepayenmakeup.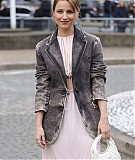 Posted by Sara on March 15, 2023
Dianna attended the Chanel Spring/Summer 2023 Fashion Show during Paris Fashion Week on March 7th, and our gallery has been updated with many high quality photos! We've split them into two folders, one of her arriving for the show, and one from inside. Make sure to check them both out! Dianna (naturally) wore Chanel for the occasion.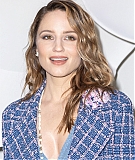 Posted by Sara on March 08, 2022
What a weekend, Dianna nation! The 2022 Film Independent Spirit Awards were held in Santa Monica this Sunday (March 6, 2022), and it became a very succesful night for Dianna and her Shiva Baby team. The film won the John Cassavetes Award, an award given to the best feature made for under $500,000 (award is given to the writer, director, and producer of the film).
Dianna also presented the award for best editing, which confusingly seemed to be presented during a commercial break along with cinematography and best international film. If you want to read more about the controversial telecast decisions which elicited boos and confusion among the guests, Vanity Fair has a detailed piece over here. There you can also read about the other winners! For the fashion interested, Dianna wore a sparkly chocolate crop top and soaring stilettos, designed by Prada.
It's a commercial break so everyone got up to mingle… and then, unexpectedly, Dianna Agron came out to present Best Editing during the break. (Very Oscars.) The winner is Joi McMillon for ZOLA (source)
There's definitely not a lack of content from the night, as we have been blessed with almost 200 HQ photos from the event itself, a gorgeous portrait session and several videos! I have also made screen captures from all clips I could find, and added those to our gallery as well. You can find all the new video clips in our video archive, big thanks to our friend fellintodianna for the one of Dianna presenting (FYI – the red carpet video page contains two separate clips.)
Video links:

Dianna Agron talks to Variety about Shiva Baby, the new West Side Story and more at the Spirit Awards' red carpet (March 6, 2022)

Dianna Agron presenting the Award for Best Editing at the Spirit Awards (March 6, 2022). Thank you to FellIntoDianna!
I have sorted the photos into different albums for easier viewing, and you can find all the links below the previews. If you'd rather simply browse all new additions, the event/photoshoot pics starts from this page and the screen captures from here. In total there's more than 700 new photos and screen caps added, and I hope to have even more in the coming days!
Posted by Sara on March 06, 2022
After almost a year, we finally have a new Dianna event! Utopia hosted a private celebration to celebrate Shiva Baby's Spirit Award nominations last night, and Dianna attended the party with her co-stars. They all looked incredible! Unfortunately we only have 4 high quality photos from the event so far (please let us know if you come across any!), but Julian Ungano has blessed us with several photoshoot-like behind the scenes shots from the day.
I know I promised last year not to make a habit of adding behind-the-scenes pics to our photoshoot section, but these are once again way too stunning not to be added… And thanks to our amazing friend Mike, we also have a colorized version of one of the photos which he kindly edited and shared with us! You can find links to all the beautiful new photos below. Enjoy, Dianna nation!