Archive for the 'Acidman' Category
Posted by Sara on April 21, 2023
Dianna surprised us all by appearing on ABC News yesterday! I really enjoyed this interview, as it solely focuses on Dianna's career projects, and not her personal life. It's refreshing to watch an interview like this, and she was also asked some questions we haven't heard so far in the promotion tour for the films. They discussed both Clock and Acidman, and you can watch her segment below!
Our gallery has been updated with screen captures of Dianna's appearance on the show. She looked so pretty!
ABC News' Linsey Davis sat down with actress Dianna Agron to discuss her role in psychological thriller "Clock" and the pressure people face to have children.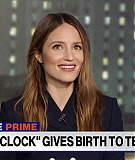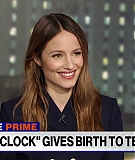 Posted by Sara on April 19, 2023
After playing Quinn Fabray on Fox's "Glee," Dianna Agron decided to pursue roles in independent films. "The doors were open in those capacities and they were worlds I wanted to play in," she said on this episode of "Salon Talks." The actress talks about how she built an "authentic" and "fresh" career with movies like "Acidman," "Shiva Baby" and "As They Made Us." Plus, Agron shares her plans for future music, why she was destined to be on "Glee" and the advice she gave to the young actors on "Acidman."
Posted by Sara on April 12, 2023
Dianna promoted Acidman on KTLA 5 Morning News yesterday! I have added her segment to our video archive, and you can watch it either there or below!
Posted by Sara on April 03, 2023
At yesterday's special screening of Acidman (see previous post for photos!), Dianna participated in a Q&A moderated by her close friend Nora Kirkpatrick. It has now been uploaded to YouTube, and you can watch the full panel below!
Posted by Sara on April 03, 2023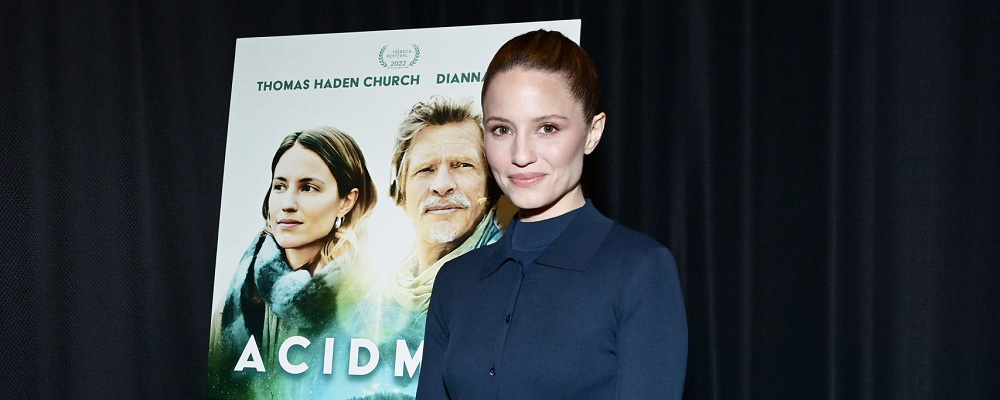 Last night, Dianna attended a special Q&A screening of her new film "Acidman" at Laemmle Monica Film Center in Santa Monica, California! Our gallery has been updated with all the photos I've been able to find so far, all beautiful HQ. Also in attendance were Logan Hall, Nate Pacyna, Steven Paul, Liz Cardenas, Alex Lehmann, Alan Pao and Jonathan Pickett.
Unfortunately, Brainstorm Media only acquired the US rights for the movie, which means it's currently only available for the US audience. For our lucky US-visitors, the film can be rented or bought on iTunes at this link.
Posted by Sara on March 30, 2023
With both Acidman and Clock coming out right after each other this month, we were prepared for some new content – but what a week this is proving to be! Second new Dianna interview in a week can now be watched below, and it's yet another a good one. We doubt this will be the last new content we receive related to the two new films, so make sure to return regularly the coming days/weeks…
Dianna Agron joins Travis Hopson of Punch Drunk Critics to talk about her new film, ACIDMAN! The sci-fi drama stars Agron and Thomas Haden Church as an estranged daughter/father duo who bond while attempting to make first contact.