Archive for the 'Berlin, I Love You' Category
Posted by Sara on June 11, 2019
Dianna's most recent film "Berlin, I Love You" was released on February 8, 2019, and I have now added Blu-Ray screen captures of Dianna to our gallery! She played Katarina in the film, a beautiful girl who catches Burke Linz' (Luke Wilson) attention during one of her puppet shows for children. The film is a romantic drama film starring an ensemble cast, featuring Helen Mirren, Keira Knightley, Mickey Rourke, Diego Luna and many more! The film received mostly negative reviews from film critics, and holds an 19% approval rate on Rotten Tomatoes, but Dianna was lovely as always in her short scene. I hope you'll enjoy the captures, and stay tuned for more updates related to the film – I'll update both the film page and graphics archive with graphics of Katarina.
Latest installment of the Cities of Love series (Paris, je t'aime / New York, I Love You / Rio, Eu Te Amo), this collective feature-film is made of ten stories of romance set in the German capital.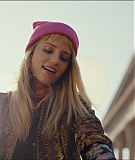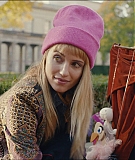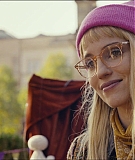 Posted by Sara on January 21, 2019
Hello Dianna fans! Last week, a new trailer for Dianna's upcoming film 'Berlin, I Love You' hit the web. It mostly features the same clip we've already seen of Dianna's character, but this time from a different angle! We also get a few additional glimpses, making it well worth a watch. From Saban Films, Berlin, I Love You hits theaters and VOD Feb. 8. PS! Make sure to give our great new partner Keira Knightley Fan, dedicated to Dianna's co-star in the film, a visit!
Deadline – Typical Berlin? "Nothing," suggests one of the many characters in this new trailer for Berlin, I Love You, is typical in this city.

The fourth in the "Cities of Love" anthology series since the first – New York, I Love You in 2008, followed by Paris (2006) and Rio (2014) installments – Berlin, I Love You features 10 segments of love and romance in the German city.

Twelve directors contribute, including Fernando Eimbcke, Dennis Gansel, Massy Tadjedin, Peter Chelsom, Til Schweiger, Justin Franklin, Dani Levy and Dianna Agron. The film is produced by Claus Clausen and Edda Reiser.

The trailer gives glimpses of the various tales, including one in which Keira Knightley plays a woman trying to help an apparently homeless little boy (Liam Gross). Helen Mirren plays Knightley's concerned mom. In another, Mickey Rourke puts his odds of a romantic hook-up at 50-50, and seems to beat the house.

Also in the cast: Luke Wilson, Jim Sturgess, Jenna Dewan, Hayden Panettiere, Emily Beecham, Dianna Agron, Diego Luna, Iwan Rheon, and Charlotte Le Bon.
Posted by Sara on January 11, 2019
Hello Dianna fans, and happy new year! I hope you all had a wonderful holiday, and that the new year has started off well for you. Hopefully 2019 will be a great year for Dianna, and we're certainly off to a good start – as we finally have an update on one of her upcoming film projects! 'Berlin, I Love You' (the latest installment of the Cities of Love franchise – Paris, je t'aime / New York, I Love You / Rio, Eu Te Amo) now has a release date, which is set for February 8th 2019 (USA). We also have the first official poster, featuring Dianna in her adorable pink beanie! I have uploaded the poster to our gallery, and below you can watch the trailer for the film in case you missed it last year (or just want to see it again, while waiting for the release). Dianna was one of 11 directors on the project, and she stars alongside big celebrity names such as Keira Knightley and Helen Mirren – I can't wait!
An omnibus of ten stories set in the German capital, this is the latest installment in the Cities Of Love franchise (Paris, je t'aime/New York, I Love You/Rio, Eu Te Amo), featuring a star-studded cast including Keira Knightley, Helen Mirren and Luke Wilson.