Posts Tagged 'photoshoots'
Posted by Sara on January 29, 2020
It's been a while since our last photoshoot update, so yesterday I updated our gallery with 18 super-rare – and stunning HQ – outtakes of Dianna from 2009! These were taken to promote Glee during the first season of the show, but were never officially used back when the show aired. We are extremely lucky to have these, especially in this quality – so I hope you'll all enjoy them! Big thanks goes to my friends Mike and Allison for helping us get these.
The outtakes are exclusive to Dianna Agron Heaven, so please do not re-post them anywhere else without our permission, but feel free to share the album links with other fans. I will be sharing more outtakes from each of the three shoots over the next coming weeks, so keep checking back Dianna fans 🙂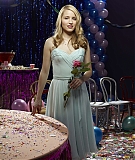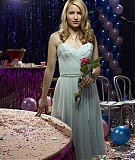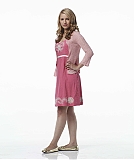 Posted by Sara on April 30, 2019
Today on April 30th, our Dianna celebrates her 33rd birthday, and Dianna Agron Heaven wants to wish her a very Happy Birthday! Dearest Dianna, I really hope that the year ahead will bring you everything you wish for, both on the career front and in your personal life. You have already accomplished so much at such a young age, and it has been a true joy to follow your career so far! I'm truly grateful to have a role model that is both as talented and genuine as you are. Your passion, kindness and talent inspire me every day, and I can't wait to continue following your career in the year to come!
To celebrate Dianna's big day, I have updated our gallery with several stunning and very exclusive outtakes from some of her old photoshoots! The majority of these are brand new and unseen, but a few are just high quality replacements of photoshoots that were previously only available in potato quality. I'm so excited to share these (as well as the previously added outtakes from each of these shoots) with you, and thought it would be a great way to celebrate Dianna's day. You can find links to each updated album below! I love every single one of these outtakes, and I hope that you will all enjoy them just as much.
If you'd like to wish Dianna a happy birthday, feel free to leave a comment in our comment section! While it's doubtful she'll visit the site, I'd love to hear your thoughts about our favorite to celebrate her on her big day. We will also be celebrating her over at twitter for those who'd like to join us and other fans!