Posts Tagged 'roger vivier'
Posted by Sara on February 28, 2020
We got a nice little surprise the other day, as Dianna headed to Paris to support Roger Vivier at the Paris Fashion Week! 'Sensorama Vivier' – the Roger Vivier Fall 2020 collection – was presented at the Fondation Cino et Simone del Duca on Thursday (February 27), and Dianna was among the many celebrities in attendance. She stunned in a beautiful Carolina Herrera Pre-Fall 2020 dress, which she paired with Roger Vivier shoes for the occasion. Since this was a photocall type of event they spent hours taking photos according to Dianna's official instagram – however, only 5 official HQ photos seem to have been released. I've searched all over the web today, but these appear to be the only ones available so far! I hope to have more for you soon, but for now, you should check out our friends Dianna Agron Fans and Agron Updates over at twitter for all the videos and social media photos taken on the night.
Despite the disappointing coverage so far these photos really are stunning, and well worth a look or two! You can find previews and a gallery link below. Also, I have several more old event additions I'll be sharing with you the next days, so keep checking back – and follow us on twitter for all the latest.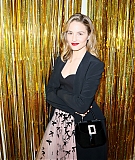 Posted by Sara on January 31, 2020
2020 continues to treat us well so far – alongside Christina Ricci, Dianna is the star in Roger Vivier's new advertising short film titled "Abracashoes"! The 2 minutes video features Dianna as a voluntary during a magic show, and was released this morning as a part of the brand's Spring/Summer 2020 collection showcase. It's a fun, cute clip, which features some really stunning close-ups of Dianna (as well as lots of gorgeous shoes!). You can watch the film in its full below, and I have also added it to our video archive so you can easily find it back in the future.
I have attached an article on the film by Italian Vogue (translated as good as possible by yours truly – please get in touch with me if you're able to improve on certain parts), where you can read about the inspiration for the film under the video. As for photos, our gallery has been updated with high quality promotional photos, a promotional poster and beautiful screen captures of Dianna! Find all previews and links at the end of the post below.
It's called Abracashoes and it's the new, hilarious fashion film presented by Roger Vivier to showcase the spring summer 2020 collection. Imagined by the creative director Gherardo Felloni and directed by Nicolangelo Gelormini, the short film sees the actresses Christina Ricci and Dianna Agron engaged in the role of a magician and a voluntary, during a delightful magic show that puts Belle Vivier shoes at the center of the scene, among the most emblematic models of the Maison.

The two icons of the big screen and perfect interpreters of the Roger Vivier style have been carefully chosen by Felloni: «Christina is one of the actresses of my dreams that I really admire. She was present at our Hôtel Vivier event in Los Angeles and also collaborated with director Tim Burton, which I appreciate very much. Dianna Agron, on the other hand, is a talented young actress. Her beauty and her sex appeal seduced me immediately ».

The short movie was created according to precise aesthetic codes that characterize the brand, ironic and sophisticated, classic but current, extremely chic. But not only. The cinematographic language, in fact, much loved by Felloni, in recent years has become essential for him, so much so that the video projects signed by Roger Vivier today represent an important stylistic reference point for all fans of the genre. We included.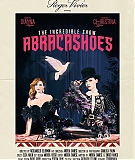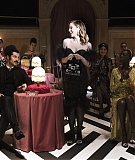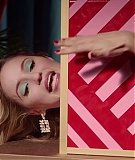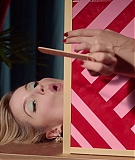 Other Projects > Short Films > Roger Vivier: Abracashoes (2020) >
Posters & Key-Art
Other Projects > Short Films > Roger Vivier: Abracashoes (2020) >
Promotional Photos
Other Projects > Short Films > Roger Vivier: Abracashoes (2020) >
Screen Captures