Posts Tagged 'against the clock'
Posted by Sara on February 04, 2020
Hello again Dianna fans! As you know, the long-anticipated "Headlock" (or "Against the Clock" as it was re-titled to right before the official release) was released early last year. I have finally updated our gallery with HD screen captures from the film! We discussed this film in length over at twitter last year, so I won't go into the film too much here; but it truly showcases Dianna's beauty, and the screen captures are definitely worth a look. Previews and links below!
PS: Our friend Mike Ownby has managed to purchase a blu-ray version of the film, and is posting a big bunch of beautifully edited screen captures on his flickr that you can check out here. I hope to have my own blu-ray version of the film eventually, but for now it's sadly not available in my region – I hope you still enjoy the new photos! If you live in the US, you can purchase your own copy over at Amazon here.
After CIA agent Kelley Chandler's (Mark Polish) overseas intelligence mission goes awry, he returns home on life support with one foot placed preemptively in a body bag. As the CIA, spear-headed by foul-mouthed genius Hotchkiss (Andy Garcia), are destined to pull the plug on Kelley, it is up to his wife, Tess (Dianna Agron), to uncover the truth of what really happened. HEADLOCK is a high-suspense conspiracy spy-fi thriller, with Tess and Kelley forced to tackle both mental and physical extremes in the hope that together, they can unlock the answers.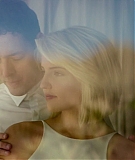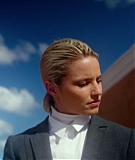 Posted by Sara on January 11, 2019
After what feels like an eternity (and it almost has been – the project began shooting in 2014), Dianna's upcoming film 'Headlock' is finally out in selected theaters and on VOD tomorrow, January 11, 2019 ! Ahead of the release, the film has been re-titled 'Against the Clock'. You can find the full list of theaters, as well as book your tickets if you are in the area, over here. The Los Angeles Times calls the film "distinctive" and "memorable… more on the David Lynch and austere Eastern European art-cinema side of low-budget filmmaking, rather than aiming for cheap thrills or crowd-pleasing dramedy" (Thanks Joe!). I personally had the honor of seeing the film late last year, and I really enjoyed it. It's very different from everything else Dianna has done in the past! It's an absolute must watch, so make sure to either buy tickets, or purchase your own digital copy tomorrow – I will update our twitter with links to where you can buy it, and I'll update the site with reviews and HD screen captures as soon as possible. Stay tuned!
After CIA Agent, Kelley Chandler (Mark Polish) is seriously injured during a mission, his wife, Tess (Dianna Agron), a former CIA operative, becomes determined to find out what happened – a truth the CIA Director (Oscar (R) nominee, Andy Garcia) wants concealed at all cost. Written and Directed by Polish and also starring Justin Bartha (NATIONAL TREASURE), the film is a high-suspense conspiracy spy-fi thriller that forces Tess and Kelley to tackle both mental and physical extremes to uncover the truth. Directed by Mark Polish.