A successful family man with a blossoming political career loses all sense of morality when he becomes addicted to using an escort agency..
Character: Dalia
Director: Mora Stephens
Written by: Mora Stephens, Joel Viertel
Produced by:  Mark Heyman, R. Bryan Wright, Amy Mitchell-Smith, Marina Grasic, Joel Viertel
Release Date: August 28, 2015 (United States)
Premiere Date: January 27, 2015 (Sundance Film Festival)
Edited by: Joel Viertel
Genre:  Drama, Thriller
Running Time: 1h52m
Country: United States
Language: English
Filming Locations: Louisiana, USA
Budget: $4,500,000 (estimated)
Cast: Patrick Wilson, Lena Headey, John Cho, Christopher McDonald, Ray Winstone, Richard Dreyfuss
Quick Links:  IMDB |  Photos |  Videos |  News & Updates |  Press Articles | Wikipedia
Sam Ellis (Patrick Wilson) is a man on the rise—a hot-shot prosecutor on the cusp of a bright future. When an intern (Dianna) at the office becomes infatuated with him, Sam unwisely attempts to quiet his desires by seeing a high-class escort—only to discover that the experience is more fulfilling and exhilarating than he could have imagined. A second appointment with an escort soon follows, and a third, sending his once idyllic life spiraling out of control. In the midst of wrestling with his demons, he suddenly finds himself being groomed to run for Attorney General—thrusting him into the public spotlight, and forcing him to take increasingly dangerous measures to keep the press, the law and his wife (Lena Headey) off his trail.
Photos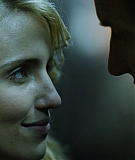 Trivia & Goofs
Students from Louisiana Culinary Institute were used in the dinner party
---
At least two of Dianna's scenes didn't make it to the final cut. The DVD extras include a deleted scene of her in a green sweater, but she's also in some production stills of a scene which never made it to the final cut.
---
The film had its world premiere at the Sundance Film Festival on January 27, 2015. Shortly after it was announced Alchemy had acquired distribution rights to the film. The film was released on August 28, 2015, in a limited release and through video on demand.
---
The movie is a thinly veiled dramatization of the Eliot Spitzer prostitution scandal.
---
Dianna on the film
– "He's this respected, stand-up guy. This movie explores how good people can also do bad things, and what the stakes are, and what the catalyst can be. My character is the catalyst—the intern who's absolutely in love with him and they get together after an office party. He thinks he can get away with it. It's really dark and goes in really dark places."
– "Getting out of the high school level is kind of nice—playing characters who are closer to my age. Indie movies have a huge sense of freedom. There are shorter hours and you're on a very limited budget, so you work really hard for 12 hours then do it all over again. It's very focused and very streamlined and I think because you're not answering to studios and ecutives, you have a bigger say in how the film goes. I don't need a trailer and I don't need everything to be glam. I got into this to be a storyteller."
– "My character is an integral part of why [Wilson's character] is going down this dark path. What we're exploring with this movie is that good people also do bad things. So, he's this really stand-up guy, a lawyer who's going to go into politics, and everyone thinks he's this hero, which he kind of is. But he has this moment of crossing the line with my character, an intern at his company who's in love with him. In order to not do that again with me, he then seeks out an escort and goes deeper, and deeper, and deeper."
– "It's a question of 'What does it take for you to step out on—name your price—your family, or everything you've done? We've seen this with politicians and people in prominent places. Now, we live in a big brother society where the second there's a picture or anything, it can just rip everything you've built from you."
Promotion
Dianna promoted the film at the annual Sundance Film Festival in January 2015. On January 27, she visited The Variety Studio at the festival, where she and her co-stars discussed the film and held a photocall.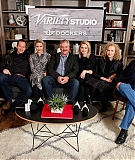 A big part of Film festivals are the portrait photo sessions! Dianna did several different sessions on January 27, which the different magazines and websites used to help promote the film alongside articles and interviews written during the festival.
On the evening January 27, the cast attended the World Premiere of the film at the festival, in Park City, Utah.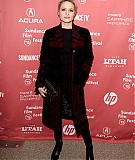 Official Trailer