Whatever You Do, Don't Answer The Phone.

Character: Cheerleader
Director: Simon West
Written by: Jake Wade Wall
Produced by:  John Davis, Wyck Godfrey, Ken Lemberger
Release Date: February 3, 2006
Genre:  Crime, Horror, Mystery
Running Time: 87 Minutes
Country: USA
Language:  English
Budget: $15 million
Box Office: $66.9 million
Cast: Camilla Belle, Brian Geraghty, Katie Cassidy, Clark Gregg
Dianna's first film project was a once-scene only role as a cheerleader in the 2006 American horror film "When A Stranger Calls". She is seen dancing in her cheerleader uniform with a guy, and only has about five seconds of screen time. Screen Gems first announced production of When a Stranger Calls in August 2004, with Jake Wade Wall penning the script, and it was theatrically released on February 3, 2006. The film is a remake of Fred Walton's 1979 horror film of the same name which became a cult classic for its legendary opening 20 minutes which this remake extended to a feature-length film.
Quick Links:  IMDB |  Photos |  Videos |  News & Updates |  Press Articles | Wikipedia
Jill Johnson is being forced to babysit at a BIG house all by herself for exceeding her telephone minutes. Then all of a sudden a stranger calls making these weird remarks. Jill decides to call the police to trace the call. Jill is freaked out when she finds out that the call is coming from inside the house! Jill runs in a hurry trying to get the children and leave. Will Jill make it out of the house in time? Will she live? Well you just have to watch the movie to find out!
Photos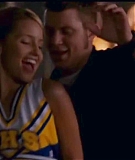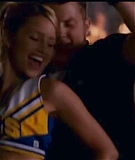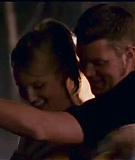 Filming & Box Office
Filming dates:
– 25 July 2005
Filming locations:
– Los Angeles, California, USA
– Culver Studios – 9336 W. Washington Blvd., Culver City, California, USA (House interiors)
– Bellarmine-Jefferson High School, Burbank, California, USA (high school exterior)
– Running Springs, California, USA (road scenes)
– Signal Hill, California, USA (carnival scene)
– Franklin Canyon Park, Beverly Hills, California, USA (House exteriors)
---
Budget:$15,000,000 (estimated)
Opening Weekend USA: $21,607,203, 5 February 2006, Wide Release
Gross USA: $47,860,214, 19 March 2006
Cumulative Worldwide Gross: $19,106,773
Trivia & Goofs
Even though the stranger is played by Scottish-born actor Tommy Flanagan, the voice in the phone-calls is actually Lance Henriksen's. Henriksen fit the voice, whereas Flanagan fit the build of the stranger.
---
Director Simon West opted not to show the crime scene Detective Hines has to see at the beginning of the movie to secure a PG-13 rating.
---
There were at least five different versions of the peach/coral colored t-shirt Jill wears throughout the movie; a special "waterproof wet-look" version was made for her to wear through her scenes with water.
---
The voice of "Stacy", the unseen girl during the opening credit sequence, and victim of the killer that targets Jill, is that of director Simon West's 12 year old daughter Lillie.
---
The front of the Mandrakis' house was built at an unused reservoir, while the interior was in a studio.
---
In preparation for her role as Jill, Camilla Belle had to do two months of weight training and learning how to run.
---
Camilla Belle almost turned down the role of Jill due to her personal dislike for horror films. Simon West convinced her that he was going for a more psychological thriller, so she agreed to do the movie. She had to turn down a role in another horror remake Black Christmas (2006) due to commitments to this film.
---
Though the film is billed as a remake of the 1979 film of the same name, it is actually only a remake of the first 20 minutes of the original film. These first 20 minutes are what made the original a cult classic.
---
When Tiffany (Katie Cassidy) first appears in the movie, she's stirring a jar of red paint while standing next to Scarlet – behind them are several jars of red tinted paints. The name for a woman who is promiscuous or loose is is often referred to as "a scarlet woman", a subtle reference to what Tiffany has done to betray Jill.
---
A poster on the wall in the hospital in the final scene reads "No shame, no blame, no names". The stranger's name is never revealed in the movie.
---
Screen Gems had greenlit a sequel rumored to be titled "When a Stranger Returns" in which Hayden Panettiere – Dianna's co-star in "Heroes" and "Berlin, I Love You", was to play the babysitter. Screen Gems later cancelled the project.
---
Jill's high school is "Fernhill". Director Simon West went to a "Fernhill High School" in his native Herfordshire, England.
---
Film debut of Tessa Thompson, Katie Cassidy, and Madeline Carroll.
---
To promote the film, AOL Instant Messenger ran ads beckoning users to IM Jill020306. When messaged, "Jill" (a Colloquis-style program) made small talk before panicking, as she received calls from a stranger asking her to check the children. She then gives the user her phone number (a toll-free 877 number) and asks them to call her. When users call, they hear an ad for the movie. To coincide with the DVD release, a new screen name appeared, Jill051606, to tie in with the DVD release date on May 16, 2006. It does not involve calling her, but instead she directs you to a video security system on the official DVD site where the shadow of the stranger passes by frequently.
---
Jill's locker at school has a mini-white board on the inside door with the words "That's Hot!" written upon it; she also has Polaroid of Tiffany (Katie Cassidy), who she has been betrayed by.
---
Tessa Thompson and Clark Gregg both have roles in the Marvel Cinematic Universe with Gregg appearing as Phil Coulson in Iron Man (2008), Iron Man 2 (2010), Thor (2011), The Avengers (2012), and Agents of S.H.I.E.L.D. (2013) while Thompson appears in Thor: Ragnarok (2017) as Valkyrie.
---
During the opening credits, two neighbors great each other by their names; Mr. Wilson and Dennis. An obvious reference to _Dennis the Menace (1993)_ .
---
Camilla Belle was told to hit Tommy Flanagan during the scene in the atrium. She missed him and punched the bridge instead, cutting her knuckle and scarring her hand. She also really did slam her head into a glass window during the fight on the stairs.
---
Body Count: 6 – unseen characters Stacy and the two kids she was babysitting, Tiffany, Rosa, and a parakeet.
---
After tracing the call, Officer Burroughs tells Jill the calls are coming from inside the house. When Jill drops the phone, you can see the picture of the wallpaper and 'Handset 2' on the screen with Burroughs still talking in the close shot of the phone. This would not appear if the phone was still on the line.
---
About mid-way through the picture, Jill calls her friend at the bonfire, but the static on the cellphone is nothing like the sounds one would expect from a real cell phone, when reception is poor. Also, the intercept she receives in subsequent attempts to call her friend, includes, initially, chimes initiated by the old Bell system decades ago for land line phones. Cell phone companies don't use those chimes, nor do they use the wording used in this movie. The recording wouldn't say: "I'm sorry, the person you're trying to reach is out of range," not since the nineties anyway.
Official Trailer