The Manzoni family, a notorious mafia clan, is relocated to Normandy, France under the Witness Protection Program, where fitting in soon becomes challenging, as their old habits die hard..
Character: Belle Blake
Director: Luc Besson
Written by: Luc Besson, Michael Caleo
Produced by:  Ryan Kavanaugh, Virginie Silla
Cinematography: Thierry Arbogast
Based on: French Novel "Malavita" (Badfellas in the 2010 English translation)
Release Date: 10 September 2013 (New York City)
Genre:  Comedy, Crime, Thriller
Running Time: 1h51m
Country: United States, France
Language:  English,
Budget: $30 million
Box Office: $78.4 million
Cast: Robert De Niro, Michelle Pfeiffer, Tommy Lee Jones, John D'Leo
Quick Links:  IMDB |  Photos |  Videos |  News & Updates |  Press Articles | Wikipedia
The Family (which is also known under the names Malavita and Cosa Nostra) is a black comedy crime film from 2013. The film is based on the french novel "Malavita", and follows a Mafia family under the witness protection program who gets relocated to a French small town. Luc Besson (who wrote the screenplay) said he always thought of Dianna while writing the character Belle Blake, but Dianna still had to go through multiple auditions for the part. She eventually won the role, and starred alongside Michelle Pfeiffer and Robert De Niro who played her parents.
In New York, mobster Giovanni Manzoni makes a deal with FBI agent Robert Stansfield and snitches on his mafia family. In return, Giovanni is included in the witness protection program and receives a new identity, Fred Blake. Giovanni, together with his wife Maggie and their teenager children Belle and Warren, are relocated to the small town Cholong-sur-Avres, in Normandy, under the protection of Stansfield and two other agents. Meanwhile the mafia offers a 20 million-dollar reward to the killer that executes Giovanni and his family. Soon the Blake family uses the mafia methods to improve their lives in the town. But when the mafia accidentally discovers the whereabouts of the Manzoni family, Cholong becomes a no man's land.
Plot
Mafia boss Giovanni Manzoni, who offended Don Luchese, a rival mafia boss, survives an attempted hit on him and his family at a barbecue. He snitches on Luchese, which sends Luchese to prison; Manzoni and his family enter an FBI witness protection program under the supervision of Agent Robert Stansfield, and are relocated to a small town in Normandy.
In adjusting to life in the village, each family member runs into trouble. Giovanni is being observed by two FBI agents to ensure he doesn't leave his house. Giovanni claims to be an author writing a historical novel on the Normandy landings, which is problematic as many citizens in the area are much more familiar with the event than he is. Giovanni finds ways to slip away and begins a quest to discover why the water in his house is brown. He beats a plumber who tries to shake him down for money to unnecessarily change all the pipes in his house, and a local fertilizer factory owner who interrupts him while he is talking.
Daughter Belle falls in love with Henri, a college student working as a substitute math teacher. She pretends to need private math lessons so she can get time alone with him and she eventually seduces him. Giovanni's wife, Maggie, blows up a small grocery store when its owner spews anti-American comments in French to the other customers and often visits the undercover FBI agents. She spends a lot of time at the church, where she and the local priest have an amicable relationship. Their friendship ends when she confesses the numerous crimes her family has committed and he tells her never to come back.
On the first day of class at the local school, Warren, Giovanni's son, is beaten up by a small gang, but he digs up information and uses it to gain favor with the most influential students, creating a mini-mafia within the school. This sway allows him to beat up the gang. He inadvertently alerts Don Luchese to their location when he quotes one of the kingpin's sayings in a school paper, which makes its way back to Luchese through a series of chance events.
Giovanni is asked to attend an American film event due to his supposed historical expertise and he brings Agent Stansfield along, claiming to want to bond with him, but it's an alibi for a timed explosive he has rigged to destroy the structure causing his brown water. The film screening takes an unexpected turn when instead of Some Came Running, the scheduled film, they watch Goodfellas. Throughout the film, Giovanni expresses a desire to talk about his life as a mobster, seemingly expressing some guilt. The debate after the film prompts him to tell his story to the audience. Feeling his cover has been compromised, Agent Stansfield gives an order to relocate the family again.
Meanwhile, the school detects Warren's activities so he decides to leave town with a fake passport, afraid that the FBI will drop the family's protection. At the train station, he sees seven hitmen arrive and head for the town. He returns home to warn the family. Henri breaks up with Belle, which causes her to contemplate suicide, but she stops when she sees the hitmen enter the police station and kill several officers. As Giovanni returns home, Maggie arrives outside and notices the team of hitmen, who have already killed firemen and who have proceeded to kill their neighbours. She takes cover in the FBI safe-house across the street.
The hitmen blow up the family's house and soon an intense gunfight ensues which involves all family members. Giovanni and Maggie strangle and stab a hitman after he raids the safe-house and tries to sexually assault Maggie. Belle kills a hitman who went to look for weapons in his car's trunk. Using weapons she found in the trunk, she shoots one of the five hitmen near the burning house. Warren also takes guns from the trunk of the car and shoots two of the hitmen while being given cover fire by Belle. One hitman is killed by the family dog. While chasing Belle, the lead hitman is killed by Stansfield's car.
The family relocates again. Despite numerous innocent townspeople being slaughtered, Giovanni expresses his happiness at having had the chance to tell his story, saying that it brought the family closer. (Source)
Photos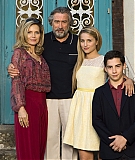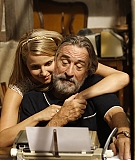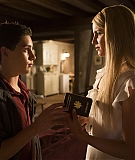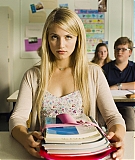 Trivia & Goofs
Robert De Niro and Michelle Pfeiffer appeared in Stardust (2007), New Year's Eve (2011), and The Wizard of Lies (2017).
---
When John D'Leo first met Dianna Agron on-set, he unknowingly asked her if she was the Make-up Girl. Agron burst out laughing and said "I'm your sister!"
---
The source novel's title, Malavita, is the name of the family dog. The name loosely translates from Italian as "criminal life".
---
Giovanni (Robert De Niro) is invited to talk about the movie Goodfellas (1990) at a special screening. De Niro starred in that movie, with the two movies also sharing several supporting cast members.
---
The book on which this film is based on had a sequel, Malavita Again, published in 2008.
---
After beating up the plumber, Robert De Niro's character quotes a line by Al Capone: "You can get further with a kind word and a gun, than you can with just a kind word." This same line is said by De Niro when he played Al Capone in The Untouchables (1987).
---
The film makes unconventional use of English subtitles for the French dialogue. Instead of traditionally being displayed at the bottom of the screen, the text appears next to, or above the speaker.
---
The school attended by Belle and Warren is the "lycée Jules Vallès" (i.e. Jules Vallès High School). Jules Vallès was a French journalist and writer during the nineteenth century. There is no real "lycée Jules Vallès". The school, "collège Jean Moulin in Gacé", was transformed into the school for the film.
---
The movie is set in 1995 but the Sony Disc player used by Belle and the DeeJay TV listing on the back of the La Repubblica newspaper are both from some time after 2002.
---
When Henri breaks it off to Belle on the phone, a tears falls from her eye. In the next shot, it's gone.
---
A high school student is said to be in the 12th grade. There is no such thing in the French system. In fact, the school doesn't remotely resemble a French high school. In its academics, social structure, cafeteria and even a school paper, it is merely an American high school transplanted to rural France.
---
French high school students are shown driving to school. The legal driving age in France is 18. High school (collège) ends at age 15. Even if the school depicted is meant to be a lycée (post-secondary university preparation – which a foreign student would be unlikely to qualify for), the students would still be too young to drive.
---
Throughout the movie, every person "The Family" encounters instantaneously starts to speak english and conversations take place in almost fluent english. This is very uncommon in France, especially in small villages like the one in the movie.
---
At the beginning, the words "father", "mother", "son" and "daughter" are shown and intersected. Some of the letters vanish, and the remaining ones spell the film's title.
Film Quotes
Warren Blake: Have you ever noticed the number of things dad is capable of expressing just with the word "fuck"?
Belle Blake: Trying to say dad is illiterate?
Warren Blake: No, I mean he's a good old boy, so you know he talks to be understood, not just to sound good. So from him a "fuck" would mean "holly shit, what did I just get myself into" or "great pasta" or "I'm gonna get that guy for that". So, why do a guy like that need to stay up all night writing? He could already express the entire range of human emotions, with a single word.
---
Belle Blake: [after beating Andre with a tennis racket] Hey boys, is this your approach to women? You're not gonna get very far. Girls are not some toys that you fuck in the park! Okay? Your future depends on women, don't you care about your future? So take care of them, or else you're not gonna have one.
---
Fred Blake: I didn't always do the right thing by both of youse. And I put you in a tricky situation. And I regret that.
Belle Blake: Dad. Dad. What are you talking about? You're the *best* dad anybody could ever ask for.
Fred Blake: Really?
Belle Blake: Fuck, yeah!
Fred Blake: Oh, well, let's go party then.
---
Rocco: [holding gun on her] You're not a little girl any more, Belle.
Belle Blake: Fuck you.
Rocco: Thank you.
---
Maggie Blake: Listen, sweetie, I don't know the boy, but you have to be a bit of a dork to prefer math to a beautiful girl. You know what I'm saying?
Belle Blake: By the time I'm done with him, he won't be able to count on his fingers.
---
Maggie Blake: So who is he?
Belle Blake: He's this teacher at the school… ah, uh, he will be a teacher. He has his exams soon, and he's been giving me private lessons.
Maggie Blake: [With innuendo] Private lessons?
Belle Blake: Math lessons, Mom!
Maggie Blake: Fine. You have condoms at least?
Belle Blake: Mom!
Maggie Blake: What?
Belle Blake: We do the lessons at school in the study hall!
Maggie Blake: So…? You know, desire sneaks up on you, honey. It never waits for the right time or place.
---
Belle Blake: I have something that I'd like you to solve: What's more beautiful than life itself… devours you inside… makes you laugh and cry all day… and makes you do anything… anytime… any place?
---
Belle Blake: I gave you my heart and soul, things I've never given to anybody before, and you wanna call it "a fabulous moment"?
Filming & Box Office
Budget: $30,000,000 (estimated)
Opening Weekend USA: $14,034,764, 15 September 2013, Wide Release
Gross USA: $36,918,811
Cumulative Worldwide Gross: $78,418,811
Principal photography began 8 August 2012, and they completed on 27 October 2012. Filming took place in the locations of both Gacé and Le Sap in Normandy, and in New York City. Some of the filming also took place L'Aigle and at Cité du Cinéma in Saint-Denis for 1 month.
Reception
Rotten Tomatoes shows that 29% of 127 reviews rated it positively; the average rating is 4.6/10. The site's consensus is: "Luc Besson's The Family suffers from an overly familiar setup and a number of jarring tonal shifts." Another review aggregator, Metacritic, which assigns a normalized rating out of 100 top reviews from mainstream critics, calculated a score of 42 based on 32 reviews.
Although the film did not generate many positive reviews, the cast was praised by critics. THV11 said: "The core actors of The Family were really solid and the whole film comes together to make a solid movie." Entertainment Weekly commented about Robert De Niro's role, saying: "At this point, Robert De Niro has built an entire subgenre of movies in which he sticks his tongue out at his cinematic legacy." The Huffington Post said that: "De Niro, Pfeiffer and Jones all brought 100% to their roles. Glee actress Dianna Agron was the stand-out here, shining as the daughter who was falling in love for the first time, while defending her family from total annihilation by the mafia."
Soundtrack
The Family (Original Motion Picture Soundtrack) was released on 13 September 2013, the same day of the film's premiere. It includes original compositions by Evgueni and Sacha Galperine.
| No. | Title | Writer(s) | Length |
| --- | --- | --- | --- |
| 1. | "Gangster Tango" | Evgueni Galperine | 1:34 |
| 2. | "20 Million Dollars (Interlude Dialogue)" | | 0:18 |
| 3. | "Me and My Baby" | Don Cavalli | 2:38 |
| 4. | "First Love" | Evgueni Galperine | 0:42 |
| 5. | "The Body" | Evgueni Galperine | 0:49 |
| 6. | "Shoot the Dog (Interlude Dialogue)" | Paul Borghese | 0:21 |
| 7. | "Teens Fight Back" | Evgueni Galperine | 1:35 |
| 8. | "Once Upon a Time" | Evgueni Galperine | 0:54 |
| 9. | "Both Arms and Both Legs (Interlude Dialogue)" | | 0:22 |
| 10. | "The Plumer" | Evgueni Galperine | 1:01 |
| 11. | "Bad Guys in Town" | Evgueni Galperine | 3:06 |
| 12. | "The Greatest" | Cat Power | 3:22 |
| 13. | "I Want My Water Crystal Clear" | Evgueni Galperine | 1:34 |
| 14. | "Best Dad Ever" | Evgueni Galperine | 0:55 |
| 15. | "The Bomb" | Evgueni Galperine | 0:47 |
| 16. | "New York, I Love You but You're Bringing Me Down" | LCD Soundsystem | 5:35 |
| 17. | "Bazooka" | Evgueni Galperine | 1:46 |
| 18. | "Manzoni the Writer" | Evgueni Galperine | 1:10 |
| 19. | "I Gave You My Soul" | Evgueni Galperine | 1:14 |
| 20. | "They Found Us (Interlude Dialogue)" | | 0:12 |
| 21. | "They Are Here" | Evgueni Galperine | 1:42 |
| 22. | "The Battle" | Evgueni Galperine | 2:05 |
| 23. | "After the War" | Evgueni Galperine | 1:40 |
| 24. | "Doce doce" | Fred Bongusto | 4:20 |
| 25. | "Clint Eastwood" | Gorillaz | 4:25 |
Promotion
Ahead of the world premiere on September 10, 2013, Dianna had a busy press day in New York City. She was spotted out and about during the day between press junkets, and photographed outside of the ABC Studios where she filmed and episode of "Katie".
– Gallery: "Katie" Screen Captures
– Gallery: Photos from Outside of the ABC Studios
– Video: Dianna & The Family Cast at "Katie"
Late in the evening, Dianna and the cast attended the World Premiere of the film at the AMC Lincoln Square Theater in New York City. She opted for a simple black and white outfit for the premiere, from the Osman Fall 2013 collection. The outfit was styled with Christian Louboutin 'Pivichic' patent pumps, a selection of complementary Fred Leighton jewels.

Promotional work for the film continued for the cast members on September 12! Dianna started the morning with an appearance on Good Morning America, before guesting "Jimmy Kimmel Live" later in the evening.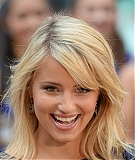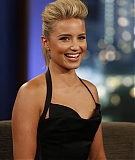 – Gallery: Good Morning America Screen Captures
– Gallery: Outside + Production stills from Good Morning America
– Video: Dianna appearing on Good Morning America
– Gallery: Jimmy Kimmel Live Screen Captures
– Gallery: Jimmy Kimmel Live Production Stills
– Gallery: Outside of the ABC Studios for Jimmy Kimmel Live
– Video: Dianna appearing on Jimmy Kimmel Live
On October 14, the cast jetted over to Europe to continue the promotion. They held a press conference and photocall in London as the first stop on the European promotion tour during the 57th BFI London Film Festival. In addition to the conference and photocall, the cast did interviews for press sites from around the world.
– Gallery: "The Family" Press Conference and Photocall in London
– Gallery: Screen Captures from the "The Family" Press Conference
– Video: "The Family" Press Conference at BFI Film Festival
– Gallery: ODE Entertainment Interview Screen Captures
– Video: ODE Entertainment Interview Video
– Gallery: Cosmopolitan UK Interview Screen Captures
– Video: Cosmopolitan UK Interview Video
On October 15 the cast traveled to Berlin for the German premiere of the film, which was held at the Kino in der Kulturbrauerei. The following day they headed back to the country where the filmed the majority of the film, France. The French premiere was held at the Europacorp Cinemas at Aeroville Shopping Center, in Roissy-en-France (October 16).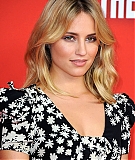 Dianna talks "The Family"
– "It's a dark comedy and this is something that Luc [Besson] does very well. And so, like Bob and Michelle says, it was on the page, it came with his direction and I think that because it's a little bit more fun… it's not a serious, in-depth study of what it would be like, so it just gave us room to play."
– "The greatest thing about [director] Luc is that he sets up such a beautiful environment to film. Doing a location film can be exceptionally exhilarating because… like for this we were in Paris and in Normandy, two beautiful places, so you can miss home and everything but it's a great unifier because you're not at home, you don't have chores, there's no dog calling at you… all of these things. So, you can really make the most of it."
– (On Robert & Michelle) "They're just lovely people. I think the main thing is that everyone wants to do a good job and to make it believable and that involves speaking to each other – not just in the scene. That would be quite awkward. I have heard of instances where people are asked not to talk to someone or look them in the eye, or not wear purple… things like that."
– "I went to a livestock fair with Tommy Lee Jones, which was one of the most comical things that has ever happened to me in my life. One, they don't know who Tommy Lee Jones is in Normandy, so Tommy is having the time of his life because he is very much a cowboy. So, he was in his element. You also feel that Normandy is very untouched. It's just people walking around town as we were filming or slowly peaking their head out the window looking at you as if you're an alien, whereas in LA people are like: "Film crew! Great! There's going to be traffic!" But there was this strange interaction between us and the locals. People speak English in Normandy but it's not like Paris. So, we were checking out a livestock fair and there were smoke plumes in the corner and huge tractors for sale and the most enormous rabbits you've ever seen. I tried thinking of ways I could bring some of those animals home but it wasn't going to happen. It was quite fun."
– "It was so much fun to make it, yeah, yeah, yeah. It came in stages the realization that I was going to be doing what I did. At first I read the script and I knew [director] Luc [Besson] and I'm such a fan of his work so that, already, was something to grasp. I knew Bobby [De Niro] was attached, so take that and put it in your bank and Michelle [Pfeiffer] came on, and Tommy [Lee Jones] and Marty [Scorsese], and it was a really unique experience to be able to have."
– "To me, stunt training is like dance rehearsal, and I grew up a dancer. So everything has a specific hit here, punch here, kick here, and to me it's just one big dance. This is the second time I've had to do stunts in a movie, and both times I think I've really surprised the stunt coordinators. They're like, "You're actually really good at this!" Like, why thank you. But really, in my mind, it's a ballet dance and that's probably not what you want to hear."
– "I don't think I would have actually wanted any part of Belle in myself as a high schooler. She's a baddie! She's having sex with a teacher against a door! I mean, that's aggressive. That's hectic."
– "I knew that being in this provincial town in France and having such different examples of normalcy would be a lot of fun to tackle. As I was reading it, I could see it all playing out in my head. I also liked that there's the thriller element throughout, and that the subject matter is unique. You don't often see families in Witness Protection Programs."
Co-stars and crew on Dianna
Michelle Pfeiffer: "Dianna Agron and John D'Leo were amazing. They started before the rest of us did, so they were really up to speed when we came on. Because Luc Besson works fast and doesn't spend a lot of time coddling actors, they had to be very grown up and sophisticated. They're also just fun to be around. I had a great time working with them both."
Luc Besson: "Dianna Agron happened to be in Paris, so we had a cup of tea and a three-minute meeting that convinced me she would be perfect in the part. She had the right voice and attitude, and she's very smart."
Official Trailer