Featured photos
www.diannaagron.net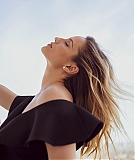 Social Connect
www.diannaagron.net
Latest Projects
www.diannaagron.net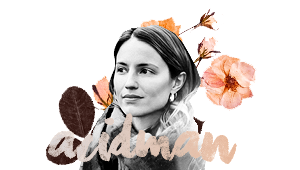 Dianna as Maggie (2023)
Maggie tracks down her estranged and reclusive father Lloyd; together they attempt to make first contact.
Dianna as Unknown (2023)
Jesus Christ returns to Earth where he takes on the Antichrist in a final battle to save humankind.
Dianna as Ella (2023)
This film by writer/director Alexis Jacknow will follow a woman's desperate attempt to fix her broken biological clock.
Dianna Quoted
www.diannaagron.net
My goal has always been not to look forward to the next thing, but to relish and celebrate the successes I have at the moment. Whether it's landing a part in a student film or having a good day in acting class, I never discredit anything.
View all quotes
Sister site
www.diannaagron.net
Dianna Agron Heaven
is proudly affiliated with
Adoring Carey Mulligan
, a comprehensive fansite dedicated to the talented actress and Dianna's very good friend
Carey Mulligan!
Latest videos
www.diannaagron.net
Most popular videos
www.diannaagron.net
Supported Causes
www.diannaagron.net
Dianna is a longstanding equality advocate, and she has been very vocal about her support for animal welfare, refugees and LGBT rights. Here we'll regularly put spotlight on one or more of the projects she has participated in, and the causes she supports.
UNHCR


UNHCR, or the UN Refugee Agency, is a United Nations programme with the mandate to protect refugees, forcibly displaced communities and stateless people, and assist in their voluntary repatriation, local integration or resettlement to a third country.
Other Organizations/causes:
• 826LA
• United Service Organization
• GLAAD Media Awards
• UNICEF
• Time's Up
… and many more. Check out our full charities page for information on the organizations Dianna supports, as well as detailed information on the projects she has participated in. | Charities Page
Family Sites
www.diannaagron.net
Our Partners
www.diannaagron.net
Featured GIF
www.diannaagron.net
Site Information
www.diannaagron.net
• Staff: Sara & Ann – Contact us
• Launched: September 2, 2018
• Follow us: Twitter – Tumblr – Facebook
• Links: Fanscity – Copyright & DMCA
For optimal viewing: This website is best viewed in a resolution of 1024 or higher, 32 bit color. Uses Javascript, CSS and Tables.
All graphics and original content belong to diannaagron.net. All images are copyright to the their respective owners, the webmasters claim no ownership and receive no financial gain for this site. This is an unofficial fansite. We have no official affiliation with Dianna Agron or her management.
Bumbling brothers David and Tim Appleorchard attempt to keep their family-owned summer camp from falling into the hands of their evil, greedy sibling (Chris Kattan) by earning their fist merit badges by the time they turn 30..
Character: Girl #2
Director: Jesse Bryan
Written by: Jesse Bryan, David Leo Schultz
Produced by: 
Release Date: 15 August 2009 (USA)
Genre:  Comedy
Running Time: 1h 31min
Country: United States
Language:  English
Budget: $3,000,000 (estimated)
Box Office: 
Cast: Chris Kattan, Fred Willard, David Leo Schultz
Quick Links:  IMDB |  Photos |  Videos |  News & Updates |  Press Articles | Wikipedia
Scout's Honor is the story of David and Tim Appleorchard who work for their dad at Camp Bear Claw. They care about three things: Making sure their evil older brother doesn't take over the camp, knowledge of extinct plant life, and earning at least one badge before they turn 30.
Photos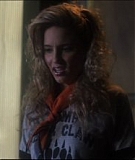 Official Trailer