This page is dedicated to Dianna's music related projects! Most of her singing jobs so far have been a part of Glee, which you can read more about on our Glee page. Here you can find her discography and listen to all the non-Glee covers she has done. This page is still a work in progress.
Covers
Song: Fly Me To The Moon
For: Her Glee Audition
Year: August 2008
Original Artist: Kaya Ballard, Frank Sinatra
Released: April 1954
Genre: Jazz
Label: Decca
Lyricist(s): Bart Howard
---
Song: Worried Shoes
For: "Chickens in Love" Concert for 826LA (Read more)
Year: 2010
Original Artist: Daniel Johnston, but Dianna did Karen O's version
Released: September 29, 2009
Genre: Film Music
Album: Where The Wild Things
Lyricist(s): Daniel Johnston
---
Song: "Dreams" and "What's Love Got To Do With It"
For: You, Me & Charlie concert
Year: February 25, 2013
Original Artist: Fleetwood Mac / Tina Turner
Where: The Echoplex
Featuring: A House For Lions
Writer – Dreams: Stevie Nicks
Writer – What's love…: Terry Britten, Graham Lyle
---
Song: Hey Jude
For: Her YouTube Account
Year: 2013
Original Artist: The Beatles
Released: 1968
Genre: Alternative/Indie, Rock
Producer: George Martin
Songwriter: Lennon–McCartney
---
Song: Imagine
For: UNICEF
Year: 2014
Original Artist: John Lennon
Released: 9 September 1971
Genre: Soft Rock, Pop
Composer(s): John Lennon
Lyricist(s): John Lennon
---
Song: Oh, You Beautiful Doll
For: American Vogue
Year: 2016
Original Artist: Rosemary Clooney
Published: 1911
Genre: Ragtime
Composer(s): Nat D. Ayer
Lyricist(s): Seymour Brown
---
Song: Dance Me to the End of Love
For: Cafe Carlyle Broadway
Year: September 2017
Original Artist: Leonard Cohen
Released: December 1984
Genre: Pop, Jazz
Album: Various Positions
Lyricist(s): Leonard Cohen, David Campbell
---
Song: Can't Nobody Love Me
For: Her Instagram
Year: 2017
Original Artist: The Zombies
Released: 1965
Genre: Easy Listening
Album: Begin Here
Writer: Phillip Mitchell
Discography
So far, all the albums on Dianna's discography are with GLEE. For more information on each album, as well as the songs Dianna sings on, head over to our Glee page here.
Glee: The Music – Volume 1 [tv soundtrack]
2009 • Album • Glee Cast
---
Glee: The Music – The Power of Madonna
2010 • EP • Glee Cast
---
Glee: The Music, Volume 3 – Showstoppers [Deluxe] [tv soundtrack]
2010 • Album • Glee Cast
---
Glee: The Music – The Rocky Horror Glee Show
2010 • EP • Glee Cast
---
Glee: The Music – The Rocky Horror Glee ShowGlee: The Music, Volume 4 [tv soundtrack]
2010 • Album • Glee Cast
---
Glee: The Music, Volume 5
2011 • Album • Glee Cast
---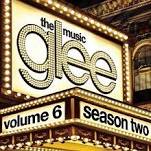 Glee: The Music, Volume 6 [tv soundtrack]
2011 • Album • Glee Cast
---
Glee: The 3D Concert Movie [motion picture soundtrack]
2011 • Album • Glee Cast
---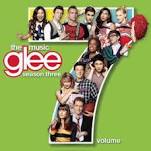 Glee: The Music, Volume 7 [tv soundtrack]
2011 • Album • Glee Cast
---
Glee: The Music – The Graduation Album [tv soundtrack]
2012 • Album • Glee Cast
---
Glee: The Music – Season 4, Volume 1
2012 • Album • Glee Cast
---
Glee: The Music – Celebrating 100 Episodes [tv soundtrack]
2014 • Album • Glee Cast
---
Glee: The Music – Homecoming [tv soundtrack]
2015 • EP • Glee Cast
---
Glee: The Music – Jagged Little Tapestry [tv soundtrack]
2015 • EP • Glee Cast