Posts Tagged 'screen captures'
Posted by Sara on February 04, 2020
Hello again Dianna fans! As you know, the long-anticipated "Headlock" (or "Against the Clock" as it was re-titled to right before the official release) was released early last year. I have finally updated our gallery with HD screen captures from the film! We discussed this film in length over at twitter last year, so I won't go into the film too much here; but it truly showcases Dianna's beauty, and the screen captures are definitely worth a look. Previews and links below!
PS: Our friend Mike Ownby has managed to purchase a blu-ray version of the film, and is posting a big bunch of beautifully edited screen captures on his flickr that you can check out here. I hope to have my own blu-ray version of the film eventually, but for now it's sadly not available in my region – I hope you still enjoy the new photos! If you live in the US, you can purchase your own copy over at Amazon here.
After CIA agent Kelley Chandler's (Mark Polish) overseas intelligence mission goes awry, he returns home on life support with one foot placed preemptively in a body bag. As the CIA, spear-headed by foul-mouthed genius Hotchkiss (Andy Garcia), are destined to pull the plug on Kelley, it is up to his wife, Tess (Dianna Agron), to uncover the truth of what really happened. HEADLOCK is a high-suspense conspiracy spy-fi thriller, with Tess and Kelley forced to tackle both mental and physical extremes in the hope that together, they can unlock the answers.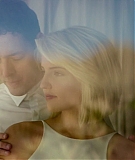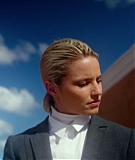 Posted by Sara on January 31, 2020
2020 continues to treat us well so far – alongside Christina Ricci, Dianna is the star in Roger Vivier's new advertising short film titled "Abracashoes"! The 2 minutes video features Dianna as a voluntary during a magic show, and was released this morning as a part of the brand's Spring/Summer 2020 collection showcase. It's a fun, cute clip, which features some really stunning close-ups of Dianna (as well as lots of gorgeous shoes!). You can watch the film in its full below, and I have also added it to our video archive so you can easily find it back in the future.
I have attached an article on the film by Italian Vogue (translated as good as possible by yours truly – please get in touch with me if you're able to improve on certain parts), where you can read about the inspiration for the film under the video. As for photos, our gallery has been updated with high quality promotional photos, a promotional poster and beautiful screen captures of Dianna! Find all previews and links at the end of the post below.
It's called Abracashoes and it's the new, hilarious fashion film presented by Roger Vivier to showcase the spring summer 2020 collection. Imagined by the creative director Gherardo Felloni and directed by Nicolangelo Gelormini, the short film sees the actresses Christina Ricci and Dianna Agron engaged in the role of a magician and a voluntary, during a delightful magic show that puts Belle Vivier shoes at the center of the scene, among the most emblematic models of the Maison.

The two icons of the big screen and perfect interpreters of the Roger Vivier style have been carefully chosen by Felloni: «Christina is one of the actresses of my dreams that I really admire. She was present at our Hôtel Vivier event in Los Angeles and also collaborated with director Tim Burton, which I appreciate very much. Dianna Agron, on the other hand, is a talented young actress. Her beauty and her sex appeal seduced me immediately ».

The short movie was created according to precise aesthetic codes that characterize the brand, ironic and sophisticated, classic but current, extremely chic. But not only. The cinematographic language, in fact, much loved by Felloni, in recent years has become essential for him, so much so that the video projects signed by Roger Vivier today represent an important stylistic reference point for all fans of the genre. We included.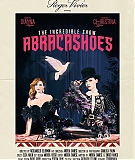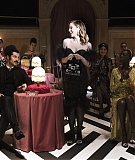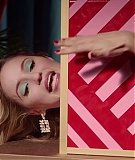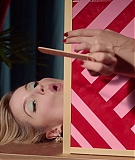 Other Projects > Short Films > Roger Vivier: Abracashoes (2020) >
Posters & Key-Art
Other Projects > Short Films > Roger Vivier: Abracashoes (2020) >
Promotional Photos
Other Projects > Short Films > Roger Vivier: Abracashoes (2020) >
Screen Captures
Posted by Sara on June 11, 2019
Dianna's most recent film "Berlin, I Love You" was released on February 8, 2019, and I have now added Blu-Ray screen captures of Dianna to our gallery! She played Katarina in the film, a beautiful girl who catches Burke Linz' (Luke Wilson) attention during one of her puppet shows for children. The film is a romantic drama film starring an ensemble cast, featuring Helen Mirren, Keira Knightley, Mickey Rourke, Diego Luna and many more! The film received mostly negative reviews from film critics, and holds an 19% approval rate on Rotten Tomatoes, but Dianna was lovely as always in her short scene. I hope you'll enjoy the captures, and stay tuned for more updates related to the film – I'll update both the film page and graphics archive with graphics of Katarina.
Latest installment of the Cities of Love series (Paris, je t'aime / New York, I Love You / Rio, Eu Te Amo), this collective feature-film is made of ten stories of romance set in the German capital.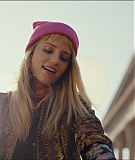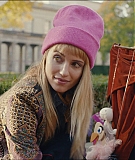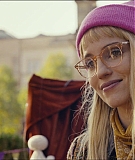 Posted by Sara on January 15, 2019
Hello Dianna fans! I hope you're ready for a day full of news, videos and photos, as our girl has a packed day full of "Café Carlyle" promotion in New York City on her schedule. One of the stops she made this morning, was a visit at 'Cheddar', where she discussed the Carlyle experience, and what fans can expect this time around. The full interview has been uploaded to their website, and I've attached it to the post for you below! Once you've seen it, you can find HD screen captures over at our gallery. Big thanks to our great friend Mike for helping me get the video to make the screencaps for the site!
Posted by Sara on October 29, 2018
I've recently gotten a hold of several HD videos of Dianna at public events over the years, and just finished adding screen captures from them all to our gallery! These show her arriving at different event venues, or conducting red carpet interviews at awards, premieres and fashion shows. The majority of the caps are very HQ, and Dianna looks stunning! She's always all smiles when being asked questions at the red carpet, and you can easily tell she loves to discuss anything involved with performing arts, her projects and fashion. There are over 2,000 new additions spread across 23 different albums, so make sure you head over and start browsing! Next up I will start adding some of the videos to our video archive, but for now, enjoy the new photos.