Posts Tagged 'photoshoot'
Posted by Sara on April 02, 2021
Just like at the New York premiere, several "behind the scenes" photos of Dianna were taken and shared on InstaGram once she was styled and ready for the premiere by the incredible Liza Voloshin. These are simply too stunning not to post! I promise I won't make it a habit of adding Behind the Scenes/Getting Ready photos to our photoshoots section, but when you see how stunning these are I doubt you can blame me… 😉 Also, big thanks to the incredible Mike for the photo enhancements!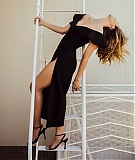 Posted by Sara on March 31, 2021
Before the Shiva Baby premiere last night, Dianna's stylists photographed her to do some shots of her make-up, hair and outfit. While this isn't technically an official photoshoot, they're pretty enough to be – and we don't get much content during these pandemic times, so I've decided to add them to our photoshoot section! She looks stunning in these, and I can already see them becoming fan favourites. I hope you enjoy them – we're really being spoiled with lots of new content at the moment!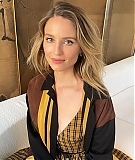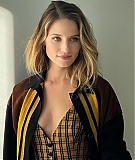 Posted by Sara on February 12, 2021
Hello Dianna fans! You might have noticed our site went offline for a few days, caused by a bad hack/virus which affected every part of our website. I had to clean every folder and every file to make sure the site was safe to be re-uploaded and published, which is why it unfortunately took me several days to have it all fixed. Everything should be in order now, but please don't hesitate to get in touch if you find any broken links or come across an error message. Both our gallery, video archive, press library & graphics archive have been been fixed, so you should once again have full access to all our Dianna content!
Right before the site crash, I uploaded another big batch of rare outtakes from one of Dianna's earliest Glee photoshoots! Check them out below. More updates are on the way, including some 2021 candids, The Laureate pics & articles, stay tuned.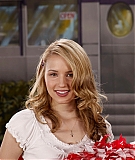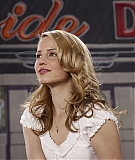 Posted by Sara on March 12, 2020
After what feels like forever, we finally have a brand new Dianna photoshoot to share with you! Photos from the shoot she did with photographer Damian Foxe last year finally started to surface online earlier today, and we now have the first 10 outtakes from the set in our galleries. The shoot is a stunning "Romeo & Juliet" themed one, and Dianna's incredible styling was done by the talented Elad Bitton. I'm not sure yet if it'll be accompanied by an interview/article or if it was just done for art-purposes (because it sure is art), but I'll keep you updated if anything new appears. Enjoy the new additions!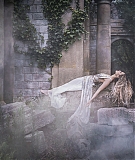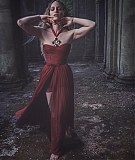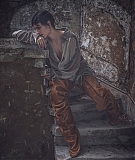 Posted by Sara on March 02, 2020
Just as promised, I have now added 10 additional high quality outtakes from each of the 3 "Glee" promotional photoshoots! Once again, big thanks go to my friends Mike , Yumi Michiyo and Allison for helping us get these. Dianna looks adorable as Quinn, and we're really lucky to get these – they're so rare! The outtakes are exclusive to Dianna Agron Heaven, so please do not re-post them anywhere else without our permission, but feel free to share the album links with other fans. I'll be sharing even more outtakes from each of the three shoots over the next coming weeks, so keep checking back Dianna fans!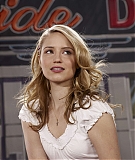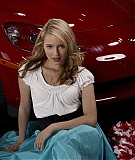 Posted by Sara on January 22, 2019
During her visit at BUILD series last week, Dianna did a gorgeous portrait photoshoot at their studios. I have been waiting for high quality outtakes to appear online, but unfortunately it looks like we will just have to settle for medium quality for the time being – they're still really stunning! She was photographed in front of both a black and a pink screen, and the result is very pretty. Check out the 5 released portraits in our gallery, and keep checking back as I hope to eventually replace them with HQs! Soon I'll also share more exclusive old outtakes, but I'm unfortunately still waiting for my computer to be repaired.