A young woman struggles to move on with her life after the death of her husband, an acclaimed folk singer, when a brash New York writer forces her to confront her loss and the ambiguous circumstances of his death..
Character: Finley
Director: Sean Mewshaw
Written by: Desiree Van Til
Produced by:  Aaron L. Gilbert, Kristin Hahn, Margot Hand
Release Date: 5 February 2016 (USA)
Premiere: April 18, 2015 (Tribeca Film Festival)
Genre:  Comedy, Music, Romance
Running Time: 1h 54m
Country: United States
Language: English
Box Office: $230.000
Cast: Rebecca Hall, Jason Sudeikis, Blythe Danner, Griffin Dunne, Joe Manganiello, Richard Masur
Quick Links:  IMDB |  Photos |  Videos |  News & Updates |  Press Articles | Wikipedia
Hannah (Hall) is beginning to move on with her life after the death of her husband, an acclaimed musician and the subject of her latest biography, when she meets Andrew (Sudeikis), a brash writer from New York, who has a different take on her husband's life – and death. The unlikely pair must collaborate to put together the famous singer's story and begin to write the next chapter of their lives.
Photos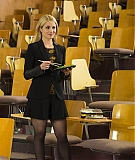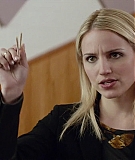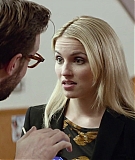 Filming & Box Office
In April 2013 the filming was set to begin in October in Vancouver, British Columbia.[4] In addition to Vancouver, filmmaker Van Til looked at shooting in Maine, California and New York. Ultimately she settled on shooting in Massachusetts due to their "robust film incentive program" which would help with the $4 million dollar budget. According to the LA Times, "The Massachusetts Film Office touts a program offering filmmakers who spend more than $50,000 in the state a 25% tax credit to offset the costs of paying actors, building sets and other expenses. It's among the more competitive film incentive programs in the country." So, In January 2014 the production was scheduled to begin in late March in Massachusetts. The shooting of the film began on March 23, 2014 in Princeton, Massachusetts. Filming also reportedly took place at New England Studios in Devens.
Filming Locations:
– Vancouver, British Columbia, Canada
– 302 Boxboro Road, Stow, Massachusetts, USA (Minuteman Airport)
– Leominster, Massachusetts, USA (State Forest)
– Bull Run Restaurant, 215 Great Road Shirley, Massachusetts, USA (Boiler Room Tavern, Maine)
– Stage 4, New England Studios, 100 Studio Way, Devens, Massachusetts, USA (sound stage)
– Farmington, Maine, USA
– Concord, Massachusetts, USA (Downtown scenes)
– Princeton, Massachusetts, USA (on location)
– Lost Lake, Groton, Massachusetts, USA (Hunter/Hannah Miles cabin)
– Parker II Cemetery, Princeton, Massachusetts, USA (Hunter Miles grave)
– KJ's Airport Dinner, Lancaster Road, Shirley, Massachusetts, USA (Fly Me to the Spoon Diner)
Box Office:
Gross USA: $135,026, 28 February 2016
Trivia & Goofs
Rose Byrne was cast in the lead role but dropped out due to scheduling conflicts. Rebecca Hall replaced her.
---
Hannah's red truck broke down frequently and for at least one scene had to be pushed down the street by crew members just out of frame.
---
Was a top To Watch film for Tribeca 2015. Premiered at Tribeca Saturday April 18, 2015. It was well received.
---
The Tascam 4-track "Portastudio" cassette deck seen in this film was a revolutionary device, allowing a musician to record three tracks, mix them to the fourth track and then add more tracks. It supported external guitar-style effects processors, had a variable speed control for tuning and special effects, and you could even flip the tape for reverse recording. Originally introduced in 1979, it later evolved in to the current digital version. This would have been an ideal tool for the songwriter in this movie, as it was heavily used for demos. It could also be used for creating fully-produced elaborate arrangements as advanced as the Beatle's four-track system in their day. In fact, Bruce Springsteen's Nebraska album was actually created on one.
---
Dianna joined the cast on March 31, 2014, along with Griffin Dunne and Richard Masur. The filming was already underway in Devens at that time.
Reception
Tumbledown received generally positive reviews. On Rotten Tomatoes, the film has a rating of 67%, based on 30 reviews, with an average rating of 6.3/10. On Metacritic, the film has a score of 60 out of 100, based on 14 critics, indicating "mixed or average reviews".
Promotion
Tumbledown was one of the films featured at the Tribeca Film Festival in 2015. Since Dianna was mostly there to promote her other film "Bare", she didn't participate in a lot of the Tumbledown press work. She did however do a portrait session, and attended the film premiere later in the evening.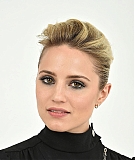 The world premiere of the film was held at BMCC Tribeca PAC on April 18, 2015 in New York City during the Tribeca Film Festival. The whole cast went straight to an after party Presented by Freixenet Spanish Cava following the screening, which was well received by the audience. Dianna wore Casadei Closed-Toe Buckle Pumps, Anita Ko Ruby accessories and a Louis Vuitton Petite Malle Bag for the premiere.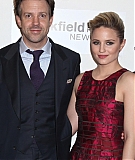 Official Trailer