Posted by Sara on March 17, 2023
Foundrae hosted a special dinner with Cleo Wade this Wednesday evening, celebrating women's strength. The dinner was a benefit for Pen America, an American nonprofit organization that stand at the intersection of literature and human rights to protect free expression! Dianna attended alongside Cleo Wade, Sade Lythcott, De'ara Balenger and many others, and our gallery has been updated with high quality photos from the event. Dianna looks gorgeous as usual!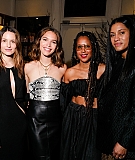 Posted by Sara on March 15, 2023
Hello Dianna fans! As you can see, Dianna Agron Heaven has a brand new design today. Just as our first two looks, it was designed by my good friend (and extremely talented graphic designer) Nicole, and I really hope you'll all like it as much as I do! We decided to use Dianna's Shiva Baby premiere photoshoot pics, as they're among my favorites from the recent years.
We also have a new domain, diannaagron.net. Big thanks to my friend Emily for helping us get this! As those of you who follow us on twitter already know, we unfortunately lost our old domain recently (diannaagron.org). Our site will therefore only be available through the .net url from now on – spread the word to any Dianna fan you know! Since the change, our site has been filled with broken links and images, and the video archive, graphics section and press pages were lost. Our video archive is now up and running again, and we even think this new one is easier to browse! The press pages will have to be re-done completely, so I hope you'll stay patient with us while we get those done. I hope to have the graphics archive back up tomorrow.
Make sure to also check out the gallery for many new photos of Dianna from 2022 and 2023 events!
Posted by Sara on March 15, 2023
Following the Chanel show last week (check our previous post!), Dianna surprised us all by attending a second event on March 7. In addition to being a special guest for Chanel, she also attended the star-studded Miu Miu show! Her updated attire was courtesy of Miu Miu, and glam by @_vascofreitas_ and @aureliepayenmakeup.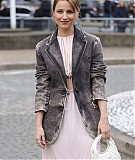 Posted by Sara on March 15, 2023
Dianna attended the Chanel Spring/Summer 2023 Fashion Show during Paris Fashion Week on March 7th, and our gallery has been updated with many high quality photos! We've split them into two folders, one of her arriving for the show, and one from inside. Make sure to check them both out! Dianna (naturally) wore Chanel for the occasion.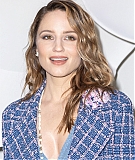 Posted by Sara on March 15, 2023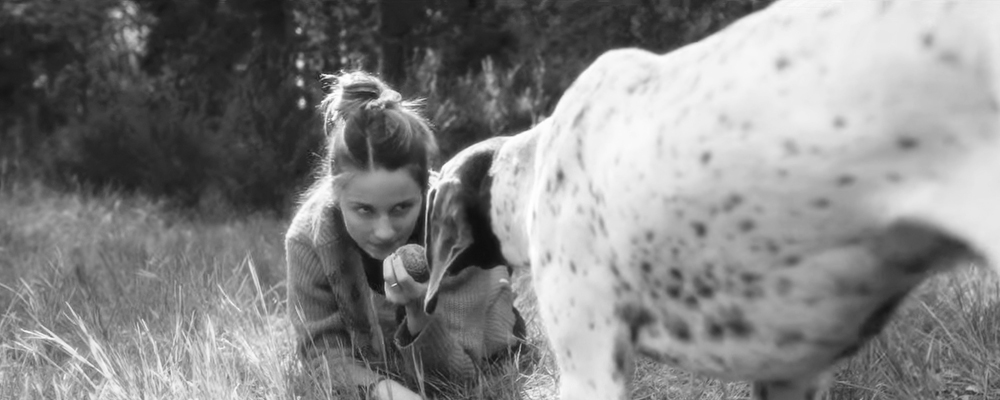 We finally have the first trailer for Dianna's latest film ACIDMAN, which premiered at Tribeca Film Festival last year! The film will be released in select theaters and on On-Demand on Friday, March 31.
Maggie (Dianna Agron) arrives at a small, run-down house in the middle of nowhere to find it defaced by big orange letters reading ACIDMAN and learns that this is the locals' nickname for her reclusive father (Thomas Haden Church). After a decade apart, Maggie's offhand explanation for her visit is that she just wanted to check in on him, but this doesn't ring true considering how difficult he was to find. The two awkwardly want to get to know one another (Dad seems more comfortable talking through his dog Migo, or through Bobby, Maggie's childhood sock puppet friend), but are at the same time scared about what increasing familiarity will bring.

After Dad reluctantly brings her on one of his nighttime outings, Maggie realizes that his obsession with UFOs and communicating with extraterrestrial beings has only intensified over the years. She struggles to understand him, his single-mindedness and deteriorating mental health, all the while with her own life-changing news to share. Letting their relationship ebb and flow through anger, silly jokes, tender gestures, and sadness, director Alex Lehmann leads the film in a beautiful meditation on the cyclical nature of parenthood and the longing for connection.
Posted by Sara on March 15, 2023
The first official stills for Dianna's new film Clock has finally been released and added to our gallery! The film will premiere at the Overlook Film Festival in New Orleans on March 31st, and there will be a second screening on April 1st. Tickets can be purchased here. If Dianna will attend a screening, we will of course provide photos!
Clock, a timely horror feature from 20th Digital Studio and Hulu Originals has dropped new images.

The film will have its World Premiere at the Overlook Film Festival in New Orleans, Louisiana before debuting exclusively on Hulu on April 28. The film will be available on Disney+ internationally at a later date.

Directed and written by Alexis Jacknow (Again, upcoming The Villager), Clock is the story of a woman who enlists in a clinical trial to try and fix her seemingly broken biological clock after friends, family, and society pressures her to have children. Dianna Agron (Glee, Shiva Baby) leads as Ella, with Jay Ali (Carnival Row, Daredevil) as her husband. Melora Hardin (The Office, The Bold Type) features as the pioneering doctor managing Ella's treatment.

Jacknow was tapped to write and direct two short films (Costume Change and the short Clock) under heavy Covid-19 restrictions in 2020 for the first season of 20th Digital Studio's "Bite Size Halloween." The feature version of Clock developed from there and is part of the studio's existing slate of horror features for Hulu, including Grimcutty, Matriarch, and the upcoming Appendage and The Mill.

Clock was developed by 20th Digital Studio with David Worthen Brooks, Arbi Pedrossian, and Jenna Cavelle as executive producers. Leal Naim serves as producer with Alex Hansen co-producing.

Jacknow is represented by Jeremy Platt & Tracy Kopulsky (Grandview), and Melissa Rogal at Lichter, Grossman, Nichols, Adler, Feldman & Clark. Agron is represented by Josh Glick (Grandview) and Nina Ramer & Steve Warren at Hansen, Jacobson, Teller, Hoberman. Hardin is represented by Samantha Crisp (The Kohner Agency), Maryellen Mulcahy (Framework) and Carolyn Conrad at Schreck Rose Dapello Adams Berlin & Dunham. | Deadline